Credit Control Solutions Using Sage 50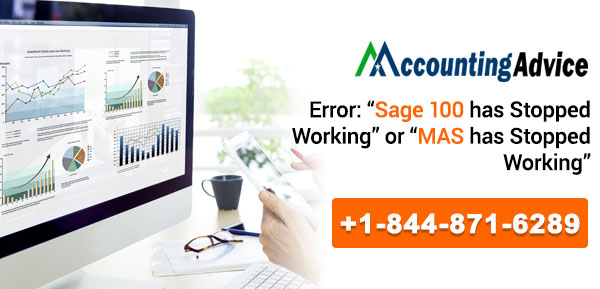 Credit Control helps you to monitor your customer to make them pay outstanding invoices through phone calls, statements, sanctions and debtor letters. The ultimate step you have to do is jot down or shortlist those customers who are Insolent.
You should adopt a genuine approach to credit control and Sage 50 has various features that will help you monitor all necessary actions you need to take.
Credit Control Has 4 Important Key Points:
Ageing Period:
It shows outstanding transaction in terms of time duration that has been spent from the time of posting. A separate period can be set: Generally, 3-8 periods. All the periods have a particular number of days separately. A typical set contains 30, 60 and 90 days.
The age of the transaction starts from the date you have entered onto your computer. The transaction and the ageing periods fall into these two categories.
Customer statements
Aged Debt reports
Terms of Payment
The terms of payments are connected with separate customers. You can easily determine calculations of the due dates.
You will find two vital things in here: the starting point of the calculation and the number of days. What payment terms you can make use of?
30 days from the starting of the month
25 days from the date of the document
Sage 50 make use of the payment terms of the customers to calculate expected payment against the invoice whenever you enter customer's invoice.
Related article: How to Use Telnet Command in Sage 50
Period of Due Date
It marks or raises the escalation against the transactions the due dates of which have been passed. There can be separate periods (3-8). It has debtor letter template that you can link with your due date period.
You can calculate due date from the date of the entry of invoice or issued for payment transaction and due date period fall into this category.
Debtor letters
Reports of Due Date
Example of Ageing and Due Date Period:
The example here is to demonstrate the payment period of the customer for 30 days from the date of Document. It contains three ageing periods:
| | | |
| --- | --- | --- |
| Ageing Period | Due Date | Debtors period Start |
| 1 | 1 | 30 |
| 2 | 31 | 60 |
| 3 | 61 | 90 |
Monitor Customer Debt:
You may have various enquiry displays and reports that you can make use of to keep a check on debts you have been bearing among your customers to view debts of even a single customer.
To Examine Debts
Aged Debtors report contains both summary and detailed information of the report
To examine the debt of single customers
A workspace to check credit control.
Motivating customers to pay
Now, use debtor letters and statements to motivate customers to clear their outstanding payments.
The list shows all outstanding transaction of a customer's account.
The oldest outstanding transaction of the customer is linked with the Debtor letters.
Also Read: Sage 50 SDK Download Links
Sanction a Non-Paying Customer
If the customer doesn't have any outstanding left, there are two temporary changes you can make.
You can reduce payment terms and/or credit limit
You can stop raising invoices by putting the account on hold.
You can make these changes and merge it with the debtor letters so that once it reaches to a certain age, it doesn't create any invoice or sanction it to the account of the customer.
Final Words!
To get into complete detail into your Sage 50 Credit Control, connect with us via Sage Live Chat Support, send us a mail on our Official Email ID [email protected] or send us a mail on our Sage Toll Free Number 1800 964 3096
Related Posts: