How to Set up Employee User Access in Sage 50 Quantum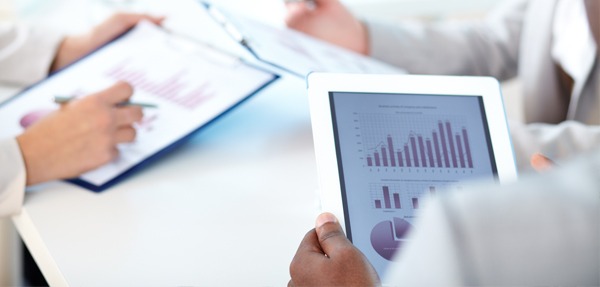 He opened a company recently and has been working hard for over a few years to attain glory and things couldn't have looked better. But all his dreams and hard work disappeared in the blink of an eye. One of his employees whose work was regarding data entry had leaked confidential data of his company to the competitors. He was dejected and left alone to ponder what he could have done differently.
Fortunately, you do not have to face the same predicament as the person above.
Sage 50 is one of the most secure accounting software's that enable can enable you to gain insights into business trends in real time. This software has a variety of security options through which you can keep all your company's data safe and secure.
Related article: Sage 50 Quantum Cloud Hosting
It is more than appropriate for you to give access of particular company data to a person whom it will be apposite for.
How to Setup Access Rights on Sage Accounts
Restricting Access for a User is Possible in Sage 50 Quantum:
Administrator:
Administrator has access to all the data and setting. This is the main account in the whole accounting software and is used to manage all the other accounts. With the help of administrator account you can:-
Create and delete users.
Change password of any user.
Check the amount of access given to each user.
Restrict the access of users.
How to Setup User Access Rights in Sage 50 Quantum:
Well, follow the steps given below to change user account access settings:-
Login into Sage 50
Click on setup in the access bar.
A drop down menu will appear. In that select 'Set up Users & Roles…'
A new window will open from where you can choose add user, remove user.
Click 'Modify user and a list of all the actions the user is allowed to perform will be displayed. Uncheck the functions that you don't want the user to have access to.
In the advanced reporting option you can restrict access to certain reports for a particular user. There are a number of restriction options available in Messaging Security as well.
Click on ok to save changes.
You can also create different user roles and save them to use later for various users. This will save a lot of your time. For doing this you need to go into the Roles tab in Set up Users & Roles window. From there you can click on add role to create a new role and modify role to edit a previously made role.
Also Read: Sage 50 User ID and Password not Working
Restricting access for certain employees is necessary as you do not want to take unnecessary risks. Guarding your company against internal threat can save you a lot of headache and can enable you to get a good night's sleep.
Our Support:
If you are using Sage Quantum Accounting and if you are not completely aware of the functionality of the software, immediately contact Sage support. Else you can choose alternative agency like Accounting Advice that accords reliable Sage assistance. The team here is well-versed with the software and error resolution techniques and process. Dial the Sage support telephone number 1800 964 3096, round the clock and experience the best Sage service in the market.
Related Posts: