How to Set up Employee User Access in Sage 50 Quantum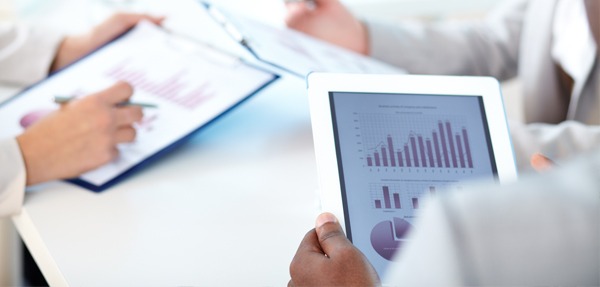 Sage 50 Quantum offers you strategic insight into your business and also helps open up new areas for growth and development. This is one of the most secure and reliable desktop software as it comprises the flexibility to add online and cloud applications as required. Sage 50 Quantum arrives with unlimited access to support, automatic updates, and also the ease to add the perfect services for your business: payroll, credit card payments, and even an app to help you make sales on the go.
Sage 50 Quantum is one of the best top-of-the-line business management software that offers your business the perfect combination of affordability and functionality. It helps maintain track of all aspects of your business, add users and services as and when you need them, and also allows you to take advantage of an affordable subscription plan.
He opened a company recently and has been working hard for over a few years to attain glory and things couldn't have looked better. But all his dreams and hard work disappeared in the blink of an eye. One of his employees whose work was regarding data entry had leaked confidential data of his company to the competitors. He was dejected and left alone to ponder what he could have done differently.
Fortunately, you do not have to face the same predicament as the person above.
Setting Up Users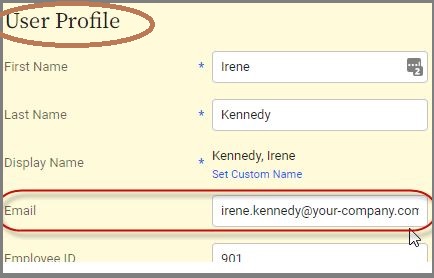 To set up or modify user account settings, you need to:
Start by Logging in to Sage 50 as Administrator.
Next, Click on Setup.
Go to the drop-down menu
Now select 'Set up users & roles'.
A new window will be displayed.
Now, Select Add user or remove user.
Next, click on Modify user.
This allows a list of actions to appear.
Now, Select all the relevant boxes to which you wish the user to gain access.
Click on OK to save.
Finally, apply changes
Setting up user access in Sage 50 is one of the best features of the software. Not only does it save your time but also prevents unnecessary risks linked with the data leak. In case you come across problems when setting up user access or modifying it you can also get professional help.
Read More-: Manage Employee Record Information in Sage 50
User Security in Sage 50 Quantum
Sage 50 also allows custom access for different individuals. If you wish to take advantage of this security feature, you can set up user rights for each individual who will be using the software. Once set up, every user is issued a username and password that will be needed before opening and working with company data.
As access is specific to a company, in case you work with multiple companies, you can also set up users to gain access to one or more of your companies and not the others.
Once you have set up usernames and passwords, Sage 50 prompts every user for a specific username and password when they wish to access a company. As long as users can properly enter their passwords, they can easily gain access to the areas of the program to which they have rights or that their roles entitle them to access and use.
Edit User Rights in Sage 50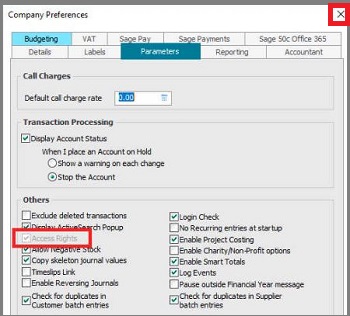 If you wish to edit the user rights in Sage 50, follow the steps below:
Start by Selecting Maintain
Next, go to Users.
Now select Set Up Security
Now Select the User Name you wish to edit.
Next, select Edit User's Rights.
In the case of using Quantum Accounting, you need to select the Roles List tab
Note: If you are using Quantum Accounting, you can also edit a user's access on the View/Edit Role button; any changes made to a role will apply to all users set to use that role.
Click select Administrator
Go to Full Access
Click on Selected Access
Click Select None
Next, click Select Save if selecting Administrator or Full Access
If you choose Selected Access, you need to select Next and the Selected Access window will be launched
In the Selected Access screen, set the desired user access to the various areas,
Now, select Save
If required, repeat for other users
Finally, Click Close
Note: To be able to process the transactions, the users should have Post and Unpost access, and also access to the Forms for the given section if they will be printing. In case they will be printing reports, they need to have a minimum of View access to Transactions in previous Periods.
Restricting Access for a User is Possible in Sage 50 Quantum:
Administrator:
Administrator has access to all the data and setting. This is the main account in the whole accounting software and is used to manage all the other accounts. With the help of administrator account you can:-
Create and delete users.
Change password of any user.
Check the amount of access given to each user.
Restrict the access of users.
How to Setup User Access Rights in Sage 50 Quantum:
Well, follow the steps given below to change user account access settings:-
Login into Sage 50
Click on setup in the access bar.
A drop down menu will appear. In that select 'Set up Users & Roles…'
A new window will open from where you can choose add user, remove user.
Click 'Modify user and a list of all the actions the user is allowed to perform will be displayed. Uncheck the functions that you don't want the user to have access to.
In the advanced reporting option you can restrict access to certain reports for a particular user. There are a number of restriction options available in Messaging Security as well.
Click on ok to save changes.
You can also create different user roles and save them to use later for various users. This will save a lot of your time. For doing this you need to go into the Roles tab in Set up Users & Roles window. From there you can click on add role to create a new role and modify role to edit a previously made role.
Also Read-: Print a Record of Employment (ROE) and How to Make Adjustments in Sage 50
Restricting access for certain employees is necessary as you do not want to take unnecessary risks. Guarding your company against internal threat can save you a lot of headache and can enable you to get a good night's sleep.
Final Words
If you are using Sage Quantum Accounting and if you are not completely aware of the functionality of the software, immediately contact Sage support. Else you can choose alternative agency like Accounting Advice that accords reliable Sage assistance. The team here is well-versed with the software and error resolution techniques and process.
---
Frequently Asked Questions(FAQs)
How to Change user Permission in Sage 50?
To change user permission you need to:
🔹 Start by Logging into Sage 50 Accounts as a manager
🔹 Click Settings 
🔹 Next, click Access Right
🔹 Now Select the user whose access rights you want to amend 
🔹 Now click Edit. 
🔹 Go to the list of software modules
🔹 You can select or clear the relevant check boxes according to the access you wish to give to the user.
How to give Access to someone to Sage?
To give access to someone to Sage you need to:
🔹 Go to Settings
🔹 Next, go to Business Settings
🔹 Now select User Management.
🔹 Select Invite User.
🔹 Enter the user's email address, then Save.
🔹 Click Select whether you want the new user to have System Manager access. …
🔹 Click Select the level of access you wish your user to have. 
🔹 Finally, Save the changes
How to Manage Users in Sage 50?
To manage users in Sage 50, you need to:
🔹 Start by Clicking on Settings. 
🔹 Next, click User Management
🔹 Now click Users.
🔹 Click Select the user whose access rights you want to amend.
🔹 Now click Edit.
🔹 Click the required option you wish to amend on the left: User Type. Choose the type of user. 
🔹 Click Finish 
🔹 Next, click Save 
🔹 Finally, click Close
Can you have Multiple Users in Sage?
With a multi-user license, multiple users can work on your company data at the same time, if you have installed it onto your network and you run your company in multi-user mode.
Related Posts: