Fix Error: Failure in Updating and Converting Company Files to Sage 50 2018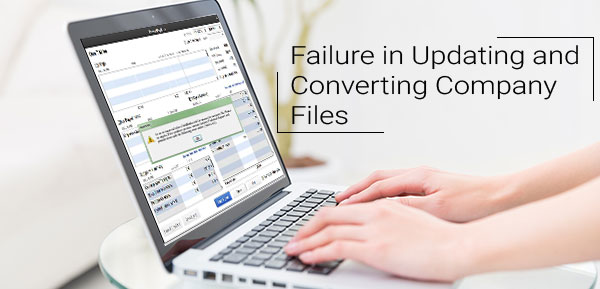 The corporate world, especially small and mid-size organizations are aware about the uses of Sage and how it has made accounting & finance tasks easier for everyone. The popularity of Sage 50 is basically due to its various features and tools which can be understood easily while working on the software.
It is advisable to upgrade a software at the correct time for enhanced performance. Contact the skilled team at accountingadvice.co for any Sage related doubts. Call on this toll free number . Let's discuss more about one such Sage related issue.
Unable to Open the Company File after Updation- Reason
In case of the above mentioned issue, the following can happen or the following messages can be displayed.
After the conversion process, it shows 'Unable to open the company file.'
While the conversion of company files to Sage 50 2018 is taking place, it gives an unknown error message. Then it displays 'unable to open company file'.
The main reason for this can be that the necessary components of Sage 50 are blocked or the software Sage 50 is not installed properly.
Resolution of Failure in Updating and Converting Company Files to Sage 50 2018
Please note that the following methods need the guidance of an expert who has complete knowledge of the PC's operating system. Alteration of Windows Registry can lead to permanent damage. Create a backup and take help from someone who is trained in Sage like the professionals at accountingadvice.co. Also, the following process will help you to properly upgrade Sage 50 company files.
During the conversion process, make sure that all files are local and the file path should not be more than 284 characters.
Total Time: 35 minutes
Anti-Virus and Real Time Scanners have to be Disabled
💠 The anti-virus has to be disabled. Un-install it completely if you have more than one antivirus or any other security software. Till only one is left, uninstall the rest. Disable it. If the PC has Microsoft Security Essentials or any such anti-virus installed, real-time protection has to be disabled and auto-protection has to be disabled too.
💠 The firewall has to be turned off. Also, turn off Real-time Scanning. McAfee has the ability to block the conversion from 2017 to 2018 if both are not disabled.
💠 See if your PC has auto backup software for backing up company data files. It has to be disabled.
💠 Sage 50 icon has to be right-clicked and Run as administrator.
💠 The security software has to be re-enabled after the conversion is finished.
Errorlog.txt File has to be Checked
💠 Check the data file location and open the errorlog.txt file. The file is corrupt if there are unusual characters or huge blanks. Then while updating there would be a problem. Contact Sage experts for repair related issues.
💠 If errorlog.txt seems OK, then go to mysql and simply folders; look up something about 2nd last version or 3rd version. View the image in 'Additional Information'.
💠 Sage 50 tab has to be right-clicked and then select Run as administrator.
💠 Check if the conversion can be started.
Blocking of User Account Control
💠 Check if now you can start the conversion.
💠 You can contact Sage experts for guidance in case of a duplicate file.
💠 Verify simply and mysql folder makes sure it does not have extra files or folders as well.
To understand these steps in detail, contact accountingadvice.co immediately. You will be pleased by the quick assistance and also it is advisable to proceed further only with expert help as these steps if followed in an incorrect manner will lead to further complications.
Final Words!
The accountingadvice.co is a specialized team of proficient people who are drilled in Sage software. They will help you during the upgradation and conversion process and offer you tips too for a finer working experience.

The team is available round-the-clock. Get in touch with them via the Sage 50 tech support number .
Related Posts:
Report Your Issue
(Didn't find what you were looking for! Report your issue and get customized help from our Sage experts.)