How to Fix Sage CRM 7.1 to 7.2 Upgrade issues
I am sure owing to the user friendliness of the Sage CRM; the users are highly satisfied to move to the latest upgrade from Sage 7.1. It is important that you know the features of the latest Sage CRM 7.2 before you say a No to it. Mobility is what is offered by the latest update and it is hard to be missed, trust me!
One trivial error of upgrading Sage CRM 7.2 is definitely lingering on to it if not adhered to the basic requirements before the upgrade. Many people have tried and failed but that doesn't deem it an update worth trying. It enhances usability and functionality of your previous version. You wouldn't want to miss that.
So that you don't have to tackle the error that comes up when you are trying to upgrade, I am going to feed you certain hacks that can be a life savior. Prevention is better than cure and there is no doubt about it. We need to carry out certain check before proceeding. So ready, get set go-
Ensure that the system requirement is met. When I say system requirement, it should be noted that the support matrix system that is the server, client, integration should be in sync with the CRM 7.2 so that it can be supported
Another key factor is a key; yes it is the License key. You will need the license key of the 7.2 version from the reseller or Sage. If the version is older than 7.1, then the license key for 7.1 will be required too
The software to be installed should be the genuine software CRM 7.2 that is the full version download from Sage portal
Two upgrades, test and live upgrade should be followed to ensure the upgrade is successful
The server if is not compatible with the latest software, the server should be changed to a compatible one
It is from the system administrator that you will get the domain user account for Sage 300 ERP integration and impersonation user account for Exchange server integration
If you have all the above in place, you are all set for the test upgrade to run. And after a successful test upgrade, you can with no worry move on to the steps of performing live upgrade. The best part about running test upgrade is that you will know of the possible issues that many creep in during the live update and the most obvious one is CRM rewriter many not be working properly. For this issue, ARR or Application Request Routing needs to be installed manually.
This can be installed from Sage CRM 7.2a.1. There will be two bits available, 32 and 64. You need to choose as per the requirement. After the selection, run the set up as an admin user. You need to check if it has been installed in IIS.
It is mandatory to install the URL rewrite module for IIS and that too manually. Before the installation, I hope you have checked to download the version compatible for your system and IIS.
After successful installation, you need to take some time to create rules for CRM. For this-
Run the Sage CRM 7.2 full install
Select change install option and then IIS alias option
The rewrite rules will be recreated for Sage 7.2 CRM as soon as the installation is complete.
So having the basics right can help in solving even the greatest of problems and this was just about upgrading the 7.2 version of Sage CRM.
Aren't they simple yet effective ways of keeping the issues away?
Our Support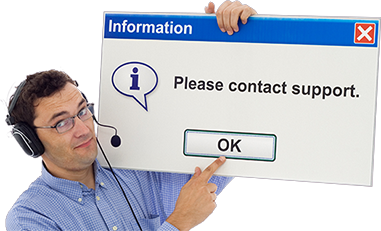 Accounting-Advice is one of the leading remote tech support providers for your Sage accounting software. We have a team of certified professionals who have years of experience in resolving all Sage accounts related issues. Whether you are facing issues while installing Sage on your desktop or need help to fix error messages that are hindering the performance of your software, we can fix them all in the minimum wait time possible. Not just that, we can also help you update and upgrade your existing software for seamless performance. We assure first call resolution of even the most complicated issues. So, call us toll free at and we can help you make the most out of your business accounting software. Call 1800 964 3096 now or Sage Live Chat Support 24×7 or mail us at [email protected].
Related Posts: