How to Register or Create a Sage ID
" By using Sage ID you are managing all your subscribed services and membership profile in one convenient place " Sage is a leading software company that provides a variety of software solutions to businesses of all sizes. One such solution is sage ID, which is used by companies to create accounts for customers and employees. In this blog post, we will walk you through the steps needed to register or create a sage ID, as well as provide some tips for best practices when using sage ID. We hope this post will help make your experience with sage ID easier and more user-friendly.
Several growing startups and small businesses are switching over to the Sage 50 Accounting software and are enjoying its highly effective features and tools. Sage 50 has allowed them to satisfy their regular accounting needs with ease. No wonder why Sage 50 has made quite a name for itself as one of the most popular accounting platforms across the globe.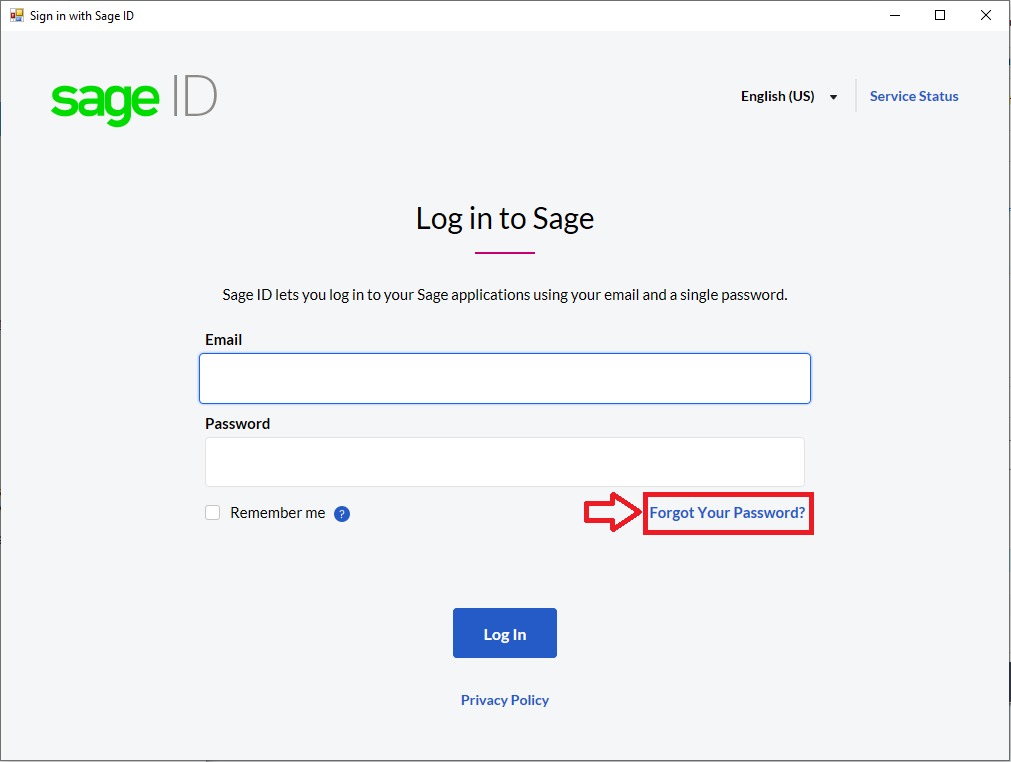 In this blog, we are going to address a query received from many of our regular readers. Some new users of the Sage 50 software have also wanted to know how to register or create Sage ID. If you are also having similar queries in mind, you are at the right place. All you need to do is to flip through this blog till the very end. After going through this blog, you will be able to register or create a Sage ID on your own.
Read More-: Sage 50 Unable Register Datasource Error
What is a Sage ID? Why do you Need One?
You need to have a unique Sage ID to execute all Sage related work or to access the Sage 50 files. Sage also provides the facility of Sage drive to push all your data in the Sage 50 Cloud and share the data with your employees. The Sage drive needs a Sage ID for the employees to access the Shared Company. Else, they will not be able to access the data stored in these shared companies.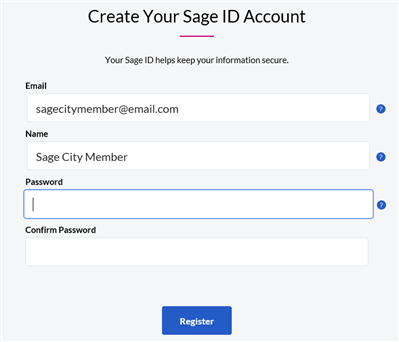 About Sage Login ID: Creation of the Sage ID
For any Sage user, Sage Drive needs a Sage ID to access the Shared Company. That is how a Sage ID can be used as otherwise the user will not be able to work on any of the shared company files. Therefore, basically it is the first criteria for all sort of Sage related work or accessing files of the software.
Steps to Create a Sage login ID:
Please follow the steps below-
Go to https://signon.sage.co.uk/
Click on the New Customer tab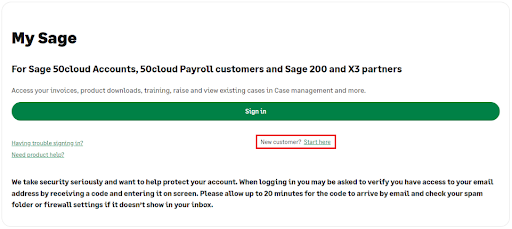 Provide your Email
Type in your First Name and Last Name in the space provided
Type in and confirm the Password you have chosen. Please note that the password should be between 8 to 20 characters long. Also, it should contain a minimum of one lower-case letter, a capital letter and a number
Click on Sign Up.
Now, you will get an email (on the ID you specified) containing a verification code. In case you do not get this email in your Inbox, check it in your spam/ junk folders
Enter the Code you receive in the space provided
Click on Verify email
Check mark the box labeled 'I am a new or existing Sage Customer, Business Partner, Accountant or Developer'
Tab Next to continue
Provide your contact details
Click Next
Now enter your Sage account details
Click Next again
You may now receive any of the two messages discussed below
If you get a confirmatory message that you have been linked to your Sage account, you can start to use My Sage straightaway. If you have multiple Sage accounts, you can also link your My Sage account login to other Sage accounts
In case your Sage account has an online administrator already, you will get a message stating that the online administrator needs to approve an email notification to provide access to you. Then only you will be able to access the account
Also Read-: Find My Registration Name & Account ID in Sage 50
Final Words :
We hope from the discussion above, you have got a fair idea of how to register or create Sage ID on your system, it is allow you to access & manage various services and products. If you are finding any difficulty in doing so on your own, we recommend that you should consult with an experienced Sage professional.
Accounting Professionals & Specialized Experts
Want quick help from accounting software experts? Get in touch with our team members who can install, configure and configure your software for you. Proficient in fixing technical issues, they can help you quickly get back to work whenever you encounter an error in Sage software. Our team is available 24/7 365 days to assist you. To get in touch.
Frequently Asked Questions(FAQs)
What are the Benefits of Using a Sage ID?
A sage ID is a unique identifier that you can use to sign in to Sage, access your account, and manage your settings. A sage ID is also the login name for the Sage Community. The benefits of using a sage ID include:
🔹 Easier identification and authentication when signing in to Sage
🔹 Easier management of your settings and account information
🔹 Easier access to your files and documents in Sage
How to Register for Sage
If you are not already a Sage user, you can register for an account or create a new ID. To register for an account, visit sage.com and follow the instructions. To create a new ID, go to sage.com/register and follow the prompts. You will need your name, email address, password and unique identifier (username or key). If you have an existing Sage account, you can use your login information to register for a new ID.
What is a Sage ID?
A sage ID is an identifier used by the Sage HR cloud-based human resources management system. It is a unique name that you can use to log into the system, access your data, and manage your employees.
I am Currently Getting the Sage ID Authentication Issue after Creating a Sage ID. To Resolve this, I am Asked to Reset my Internet Explorer Settings. How can I do this?
Please perform the steps below-
🔹 Go to Internet Explorer
🔹 Click on the Settings option
🔹 Click on the Internet tab
🔹 Choose the Advanced option
🔹 Now, click on Reset 
🔹 Now locate the box named Reset Internet Explorer Settings 
🔹 Click on the Reset button
🔹 Once done, Internet Explorer will refresh to its default settings
🔹 Click on the Close button
🔹 Click the OK button
🔹 Now, restart your computer
🔹 Finally, open Sage 50 
🔹Sign in with your Sage ID
🔹 Check if you are getting any issues now
What is a Sage Drive?
Sage Drive is a very useful feature included in Sage 50 Cloud Accounting. This is essentially an engine that powers Sage 50 Cloud's hybrid-cloud capabilities. You simply need to give one of your employees admin access in order to upload all of your data into the Sage 50 Cloud. Then he will grant access to the data in the cloud to users within or outside your organization (accountants or other key stakeholders). Furthermore, any changes made to the data by authorized users are automatically synced back. This ensures that all users, regardless of their location, have access to the most recent version of a specific record, report, or document.
I am Currently Getting the 'Sage Employee Login not Working' Issue. What Causes this Issue?
Some of the major causes behind this issue Sage Employee Login not Working–
🔹 Your access to the software may have been disabled by the admin
🔹 Using the wrong password
🔹 Your profile is yet to be activated 
🔹 Using wrong domain
🔹 Using the wrong email address
🔹 The admin may have terminated your profile
🔹 Your organization is not using Sage Payroll anymore
I am Currently using the Sage 50 Pro Accounting 2022 and I have Recently Updated my Windows Operating System. After the Update, My Sage Software has been Shutting Down, Every Time I Log into my Account. How can I Resolve This?
To fix this issue, you need to open the Sage software in compatibility mode. Please follow the sequential steps given below –
🔹 On the desktop, right click on the Sage 50 2022 icon 
🔹 Go to the Properties  section
🔹 Select the compatibility tab
🔹 Click the box captioned compatibility mode
🔹 A drop-down menu will appear
🔹 From this, click the Windows version you have already updated to
🔹 Click on OK
🔹 Launch the Sage 50 2022 application as an admin 
🔹 Check whether the scales of High DPI are set to high priority
🔹 Please make the above changes in all the workstations and on the server too
🔹 Please note the following –
🔹 In case you locate the Sage 50 2022 icon on the Quick Launch Tool Bar, right click to unpin it from the taskbar
🔹 After the above-mentioned changes are made, you may always re-pin the icon
Related Posts