How to Reset Admin Password in Sage 300 ERP
Are you not able to log in to your Sage 300 ERP Accounting software?
Did you dis remember your Sage 300 admin password and are unable to recover it? And you want to know How to Reset Admin Password in Sage 300 ERP? Then, you are at the right place!
Passwords play a significant role in maintaining the security of our data intact.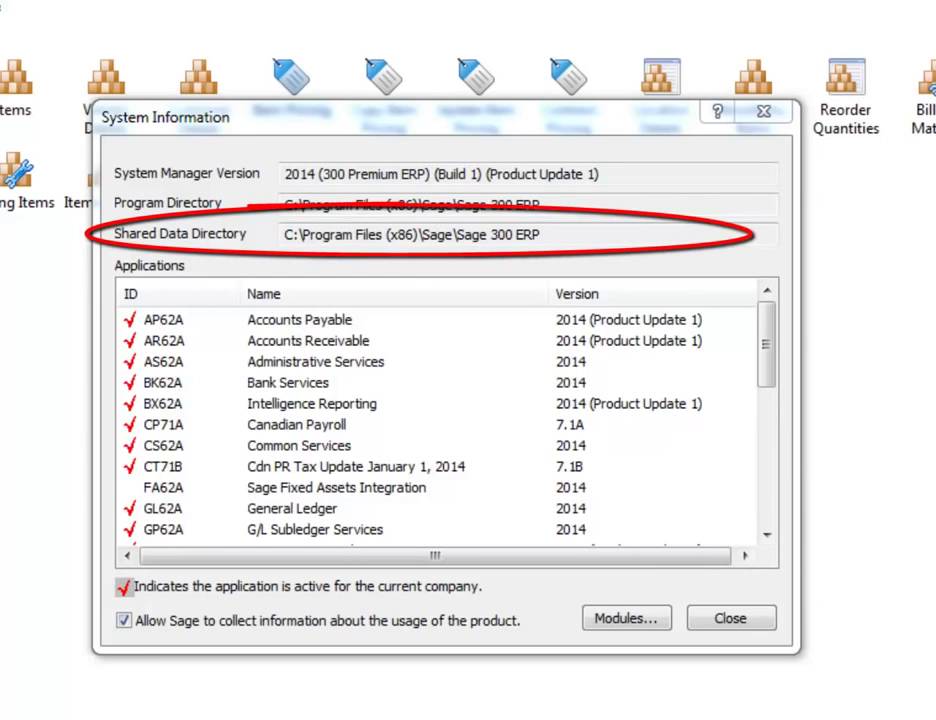 Yet, it's also pretty common for all of us to change our passwords for security reasons and then forget them when we login again. Furthermore, sometimes the passwords are changed by the Admin without notifying other users. In all these cases, when you are having difficulty signing in to your Sage 300 ERP software, resetting the Admin password is the most agile and easiest way to solve the problem.
Read More-: Sage 300 Web API
Steps to Reset the Admin Password in Sage 300:
Total Time: 30 minutes
Solution 1:
This is the most uncomplicated way to reset your admin password in Sage 300 Accounting software. Nevertheless, this solution will only work if the company does not have its security turned on.
Steps:
Step 1: First, Log in to your Sage 300 software as Admin.
Step 2: Next, Go to the Administrative Services and click to open the Users icon.
Step 3: Now, select the user and enter the new password.
Step 4: Then, Re-confirm the new password and press Save to apply changes.
Solution 2: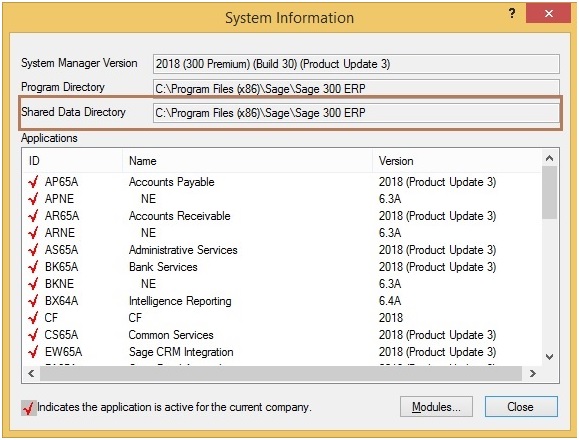 This process is a bit complicated. But, it will work even if the security features of the Sage company are turned on. You may need expert assistance while performing the steps involved in this process. Here are the steps to follow-
Steps
Step 1: First, log onto your Sage 300 Accounting software.
Step 2: Next, Take note of the companies in the dropdown list. Once the "Admin" password has been restored, the companies will need to be re-setup.
Step 3: Then, close Sage 300.
Step 4: Now, browse to the shared data directory and rename the SITE folder.
Step 5: Next, Re-install System Manager or select the Repair function from the installation wizard.
Step 6: Once the process has been completed, you will have 3 files in the SITE folder: browse.ism, USERS.ism, and winuser.ism.
Step 7: Now, The Admin password has now been restored to 'Admin' by the default password.
Step 8: Now click on Start and go to All Programs.
Step 9: Then, Click on Sage and then click Sage 300 ERP 2014 to go to Database setup.
Step 10: Enter the Admin password 'Admin.'
Step 11: This screen is now blank. You need to reset all the companies that you noted in the company dropdown list before starting the process.
Step 12: Now, after adding the companies, open Sage 300 as Admin.
Step 13: Now go to Administrative Services / Users.
Step 14: Now, you need to re-add all the users to the finder list. And check the shared data directory in the USER folder to ensure that you add the User IDs precisely as they are in this folder.
Step 15:You have successfully reset admin password in Sage 300 ERP and have logged into your software through the default password.
Also Read: How to Fix Sage Login ID & Password not Working

Why accountingadvice.co?
We are the foremost third-party Sage support specialists 1800 964 3096 with a global footprint. We have a competent and ardent team of experts backed by years of experience in fixing all Sage-related issues to help you get going. Our technicians have an established track record of providing first call resolution to even the most complex tech problems to guarantee the least downtime.


We can assist you in installing, updating, upgrading, and optimizing your Sage 300 ERP Accounting software for the highest performance efficiency. We can also help you set, reset, and recover your admin password to protect your data from theft and loss. So, whatever the issue is, you can give us a call at our toll-free number 1800 964 3096, and our expert technicians can further resolve the problem in a fraction of minutes.
---
💠Frequently Asked Questions💠
How do I Reset My Sage 300 Password?
🔹To reset your Sage 300 password, you can navigate to –Security – Users –
🔹 Then, Click on the User – Detail.
🔹 Then, change the user's 'Status' to 'Active' and 'Save.' Click on 'Login Info' and click on 'Reset Failed Login Count' to reset the number of times you failed to login.
Can Sage 300 work for My Mobile Sales Team?
Definitely, Sage 300 has been recognized as the Small to Midsize Business landscape champion with a mobile solution that covers Android, Apple iPhone, and Tablet devices, efficiently allowing your mobile workforce to access critical customer information.
Can I Transfer My existing Data into My New Sage 300 ERP Solution?
Yes, your current data can be transferred into Sage 300. Throughout the requirements analysis phase of the implementation process, a certified Sage consultant will work with you to ascertain what, if any, data you want to transfer to Sage 300.
Do I Need to Use a PC to use Sage 300?
🔹 You are free to use any computer or device with a current web browser to view and use web screens.
🔹 However, the screens are not optimized for display on mobile devices, so they are not currently suggested for use on a tablet or mobile phone.
Please follow the sequential steps as shown follow-
🔹 Click on the Setup menu
🔹 Go to the Home window
🔹 Select Set Up Users & Roles.
🔹 From the list being shown on your screen, choose Sysadmin
🔹 Click on the Modify User tab
🔹 Click on the Enter Password box,
🔹 Type in a password of length up to 7 characters, including  both letters and numbers 
🔹 Type your password again in the Re-enter Password box in order to verify 
🔹 Click OK.
🔹 Click on the Close button
Here are the steps to follow, if you can smoothly log in as admin-
🔹 Log in to your company in Sage 50 Quantum Accounting  as an administrator
🔹 Click on Maintain, Users
🔹 Choose Set Up Security.
🔹 Specify the concerned user from the list.
🔹 Click on the Reset Password tab
🔹 In both fields, enter a temporary password.
🔹 Click OK to proceed
🔹 Click Close.
🔹 Now, ask the user to log in with the temporary password provided.
🔹 Click OK to alter your password.
🔹 Go to the Old password field
🔹 Provide the temporary password.
🔹 Go to the New password field and enter a new password 
🔹 Confirm the new password.
🔹 Click OK.
🔹 Check whether the user is now able to open the company with the new password given
Please follow the below-mentioned steps-
🔹 Run your installation DVD.
🔹 Select the software you need to install
🔹 The window named amalgamation module for Sage CRM 7.0 will now open up on your screen
🔹 Click next to proceed.
🔹 Choose  Sage CRM install to combine with Sage ERP Accpac 
🔹 Click next
🔹 Select the installation and upgrade options 
🔹 Click next
🔹 Specify the version of Sage ERP Accpac or update the trajectory
🔹 The SQL Database Server Sign in information window will pop up on your screen. 
🔹 Re-confirm your User ID and server details 
🔹 Type in the password.
🔹 The installation process of the Sage ERP Accpac Integration would commence now
🔹 Press Next  to continue
🔹 On being prompted to stop the IIS, press yes.
🔹 Once complete, click Finish 
🔹 Restart the system
Related Posts: