Sage Error with Address Generic Com Error
When we hear the word Com we straightaway relate it to email address and we are not wrong in doing that. It is wrong and unjust when we are try to email something very urgent using Sage and we get the extremely annoying pop up "unable to send emails", " address generic Com error", "failed to output…" and may be some more. Isn't this bugging? I am referring to these errors in context to the use of Microsoft Outlook with Sage 50 software. After a lot of pondering over it, it has been claimed that
Possible Reason Behind Address Generic Com Error:
Some of the environmental issues like software that is not compatible or the version which has not been updated
Report specific problem issue
Fellow the Steps to Fix the Sage Address Generic Com Error:
Leave everything aside and open Sage report in Report Designer
You need to select the top level Document object
Check if there is anything that isn't a part of the page which you can find in the Edit panel
Alternately, you can open the report explorer by clicking on View then Report Explorer and then click on the object at the top
Click on View and then click on Properties in Properties panel
You need to scroll down a little to find the Email options. After having found that, expand the section
Now you should click on Email options entry and then click on the button that looks like email settings tab
You have now reached the Email Settings
In the Email Settings, change to Outlook if that is available or to MAPI for sending emails using Outlook
If you are using Gmail and not Outlook, then change to SMTP
Now on the To and CC section, we need to make necessary changes. Click on the button to send the email address to, under Expression section, click Add and then enter the expression SALES_LEDGER.E_EMAIL without any quotes. Click OK and once again OK
Now on the Subject line enter what you wish to or
Send the Report as an attachment with the note "Text that appears in the email"
Choose how much you would want to send to the recipient
After the email has been sent, prefer setting. Click Yes to Send emails automatically or Save emails to outbox if using any other email account other than outlook
Click on OK to save the report
It is preferable to click on File then click on Save as and overwrite the old one with a new one
Finally change the default email invoice layout by choosing Settings>Invoice and Order defaults>Email Tab
These steps mentioned above adhered to in order helped me to get rid of those annoying error messages.
Also Read: How to Fix Sage Error Server Busy
Error: "Unable to send all emails","Generic COM Error" or "Failed to output…" when trying to send emails – Video Guide
Another Simple Trick that Might Help is Using Control Panel:
Go to Control Panel>Default Program. Set the default program you want to use in future and select the email client you want to use too and then finally click Choose Default for this program. Before the steps end, ensure that the box of Send email is checked under MAPI or SMTP for any other client.
Always remember that Sage is accounting software not email software. There might be issues pertaining to the compatibility with the email software you are using. So make sure you check the compatibility and install both Sage and Email Client accordingly.
There is no looking back. Now send all your emails with no error at a go.
Our Support: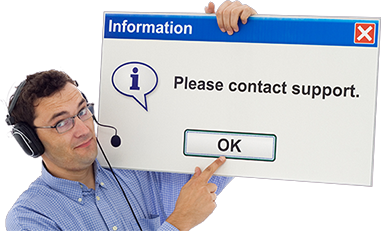 We are the most trusted third party Sage technical support provider with friendly and ensured specialized staff. Our technical support specialists are completely prepared and thoroughly prepared to enable you to settle all your Sage related issues in least hold up time conceivable. Our specialists have years of involvement in settling even the most confounded tech issues and give initially call 1800 964 3096 determination to all tech issues.
The group is accessible 24X7, 365 days a year and can give you provoke determination of your tech stresses at the solace of your home or office. In this way, regardless of whether you need to put in new programming, run refreshes or move from whatever other bookkeeping programming to Sage 50, simply call us on 1800 964 3096. Our master experts can give you moment determination to every one of your issues with the goal that you can remain over your business funds.
Related Posts: