Sage 50 Email MAPI Error: An Error Occurred in Sending the Message
Sage 50 Email MAPI Error: An error occurred in sending the message occasionally when users are attempting to send any invoices via their Email. However, there are various circumstances when users may come across such errors. When users encounter MAPI error then it is suggested that they should repair the infected or corrupted document and file in a proper way. To get your issue resolved easily, just go through this blog till the end as it covers all the possible and reliable ways along with the most probable causes behind this error.
"Email MAPI error: An error occurred in sending the message. Return Code: 26" Or "Return code 2, MAPI E error"
Reasons Behind Sage 50 Email MAPI Error
There are multiple reasons behind the occurrence of the Sage Email MAPI Error that occurred while sending the message via email. Few of them listed below:
You might have installed multiple Outlook versions
There was a conflict between Sage 50 and Outlook if Outlook was set to "Run as an Administrator" and the Sage 50 as "User".
It can be caused due to the multiple versions of the Microsoft Outlook installed in your PC. There are various methods to fix this error. This error comes in the category of printing and reporting/print to file/email. This error can be encountered in Sage 50. Sage 50 is an exceptional accounting software which was manufactured by the Sage Group. It was released in the year 2015. It works on the Microsoft Windows operating system.
Read More-: Sage 50 Cannot Communicate with your Email Program

Steps to Fix Sage 50 Email MAPI Error
They are quite a number of methods to resolve this Sage Email MAPI Error.
Total Time: 35 minutes
Method I: Check for the Updates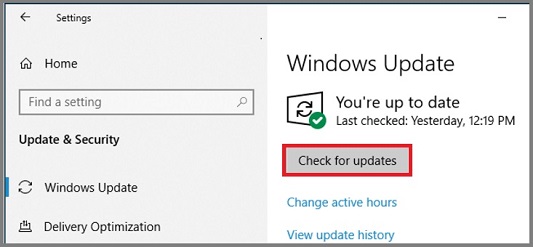 🔹 Go to the Control panel from the windows start option, then look for the windows update.
🔹 Look for updates, the go to Microsoft Updates website to install the latest Microsoft Office Updates.
Note: Upgrade to the Latest Version of the Sage 50 U.S Edition & Save up to $50
Method II: Set the Default Programs, if any
🔹 Log in as an administrator in your system
🔹 Go to Windows Start, then Programs, so that you can Set your default programs.
🔹 From here select your desired default email from the list of the programs in the left column provided.
🔹 Now set your program as the default..
🔹 Click on OK.
🔹 Set your program access and computer defaults.
🔹 Now select the Custom option and click the down arrow on the right side of the custom option.
🔹 You can find a Under default e-mail program, select it the select the email program accordingly.
🔹 Now start your software program and Sage 50.
🔹 You should verify the email address on which your are emailing that it exists in your contact list or not in the email software program.
🔹 Now you can successfully email your invoice from Sage 50.
Method III: Setup the Account in the Outlook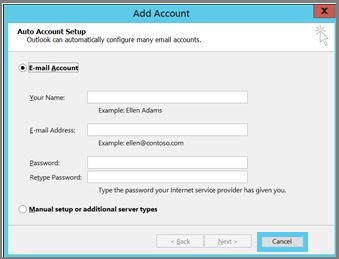 🔹 Now check for any default outlook account in your Microsoft Outlook. If you do not have a default account, then create one.
🔹 If the customers are not satisfied with the response they can always get connected to the accountingadvice.co. They can call on their toll free number. Sage support is always online to provide their instant support to the customers.
Method IV: Verify Add-in for Outlook is Installed
🔹 First, close your Sage 50 software as well as Outlook
🔹 Next, begin the process of re-installation for your Sage 50 Accounting product
🔹 When a message appears on your screen "You currently have Sage 50 installed" then you have to click Ok
🔹 Now, pick the option called "Add/Remove Program Components "and then hit Next
🔹 After that, you have to repeat the same steps once again but you need to re-add the checkmark "Add-in for Microsoft Outlook" to have the add on reinstalled
🔹 At last, attempt to email the transaction from your Sage 50 software
Method V: Run your Sage 50 as an Administrator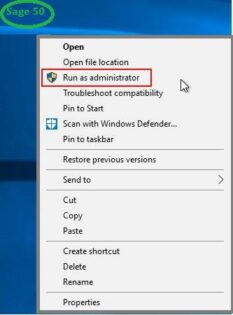 🔹 In this method, you have to use Outlook from an application. Also, make sure that both the applications should be started in a similar user context/setting.
Method VI: Attempt Sending a File through your Windows
🔹 To start with right-clicking on your desktop and then click Create New >> Text Document
🔹 Again perform a right-click on the new document
🔹 Click the option Send to >> Mail Recipient
🔹 Now, do your Windows give you any error?
🔹 An error message stated that "Will not work while an older version of Sage is installed".
Sage 50 Error 2 – MAPI_E_FAILURE
However, we have been informed by many users of Sage 50 that they have faced certain connection issues while trying to email from Sage software. Among different error messages users often get in this regard, the Sage 50 Error 2 – MAPI_E_FAILURE is a pretty common one.
Before proceeding to troubleshoot, let's first get to know the reasons behind the occurrence of this issue
Causes of the Sage 50 Error 2
Many technical and functional issues in your system may lead to the occurrence of this issue. Some of them are listed below-
The Email service you are using is not MAPI compliant
The E-mail application is not open
This issue can occur after installing an outdated email program
If a wrong email program is selected in the Internet options in Windows Explorer
Procedure to Resolve the Sage 50 Error 2
Here, we will discuss multiple methods to fix the Sage 50 Error 2
Method 1: Check Whether Another Email Program is Interfering with Sage 50
Click on Windows Start
Go to Control Panel
Locate Programs and Features. In the list, search if programs such as AOL mail, Eudora mail or Mozilla exists. If so, uninstall them
Open Sage 50
Try to send an email. The issue should cease to exist by now.
Method 2: Change the Location of all Customized Email Forms
Move the customized email forms outside the root directory, to another location on your system
Click on Setup
Navigate to Reports & Forms
Select the relevant form (Eg-Invoices)
Go to the section E-mail Form Settings for Standard Style section
select Browse
An explorer window will appear
Go to the location where you saved the matching form earlier
Choose the matching form
Click Open.
Select OK.
Repeat steps 1 to 10, till all the customized e-mail forms are updated
Try to send an email. The issue should no longer exist by now.
Some Additional solutions to Fix Sage 50 Email MAPI Error
Step 1. Install MS Outlook 64-bit
You need the most recent version of Outlook to use this add-on. Microsoft's 64-bit version of Outlook is required
Need to uninstall the Microsoft Outlook 64-bit if your Windows operating system is 64-bit
Now download Microsoft Outlook 32bit
If you can't resolve this issue with our solutions, you'll need to contact us for further assistance.
Step 2. Reviewing Microsoft Outlook for Any Problems
Firstly open up your Microsoft Outlook, go to Tools, and choose From the drop-down menu Outlook Diagnostic.
Be sure your Outlook is up-to-date with the latest security updates
It will diagnose and resolve any mistakes in Microsoft Outlook
If this issue isn't resolved by this solution, try the next one. If there are no other solutions that work for you, we'll help you find a solution that does.
Step 3. Install and run Microsoft Windows Update
Firstly Visit the Windows Control Panel
Close any pending Windows Updates
In case if get any pending Windows Updates, permit them to update
Wait for Windows Update is installed
If you still cannot solve this issue after trying this solution, move on to a different solution. If the problem is not resolved, move to other solution.
Step 4. Printer Won't Update
Firstly go to your printer's settings and tap on the help
Then choose Run Diagnosis
Set the settings one by one and then update any that need it.
If the issue is not resolved, try sending a default e-mail to review.
Need Expert Help: How to Stop or Start Pervasive Service in Sage 50
Final Words
If you want to know more about Sage 50 Email Mapi Error or have any other query regarding the error, then you can connect with our Sage Experts for the instant help.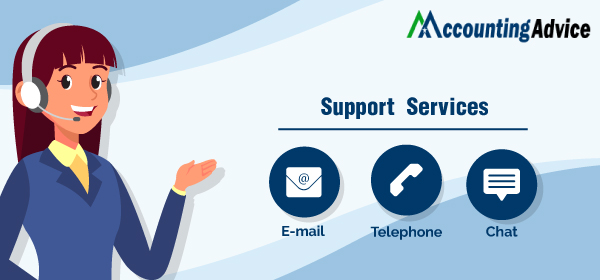 Accounting Professionals & Specialized Experts
Want quick help from accounting software experts? Get in touch with our team members who can install, configure and configure your software for you. Proficient in fixing technical issues, they can help you quickly get back to work whenever you encounter an error in Sage software. Our team is available 24/7 365 days to assist you. To get in touch.
Frequently Asked Questions (FAQs)
What do you Understand with Email MAPI Error in Sage 50?
Email MAPI is a common error that could be faced while working on the Sage 50 Accounting software. Whenever, this error encountered then it gave an error message indicating: Return Code 26 or Return Code 2 MAPI error. This usually happens during sending an invoice through email.
What is MAPI Compliant?
Messaging Application Program Interface is a Windows file structure that lets other software attach files to an email. In simple words, any email software that can accept MAPI files is said to be MAPI compliant.
How Many Types of MAPI Compliant?
There are two types of MAPI compliance. These are:
🔹 Simply
🔹 Extended
🔹 Microsoft uses Extended whereas other software like Outlook Express and Thunderbird use simple.
How to Obtain the Email Server Settings for MS Outlook?
Please follow the steps below-
🔹 Navigate to Control Panel
🔹 Click Mail
🔹 Click on Email accounts
🔹 Choose your email account
🔹 Click on Change
🔹 You can view the SMTP Address of the Outgoing mail server 
🔹 Click More Settings
🔹 Go to the Advanced option tab
🔹 Now navigate to Outgoing Mail Server SMTP. You will see the port number you require
What are the Ways to Email my Sales Invoices in Sage 50?
Ways to Email my Sales Invoices in Sage 50 ;
🔹 You can email your invoices one by one by going to the Sales/Invoicing window.
🔹 To do so, click Email in this window. Sage will email the invoice to the destination you specify and will also save the invoice.
🔹 You can email multiple invoices in a batch of invoices, in one session. You will see the option on the Sales/Invoicing window, 
🔹 You can also email a batch of invoices, in a single session, by going to the Select a Report or Form window.
How to Email a Batch of Invoices from the Sage 50 Sales/Invoicing Window?
🔹 Open Sage 50
🔹 Go to the Tasks menu
🔹 Click on Sales/Invoicing. Sage 50 will display the Sales/Invoicing window
🔹 Click on the Print drop-down box
🔹 From the menu, click on Select Invoices to Print. 
🔹 The Preview and Print filter window will appear on your screen
🔹 While emailing the invoices, you can choose invoices not emailed previously or invoices saved in the Sales/Invoicing window without having any invoice number 
🔹 After you make the necessary selections, click on Print/Email. 
🔹 You will get a prompt, asking you to complete the emailing task. 
🔹 After the invoices are sent by email, Sage 50 will ask you if the invoices have been emailed correctly and if the journal can be updated. Click Yes if satisfied. 
🔹 If you click Yes, Sage 50 will record the Invoice numbers for the forms in the Sales Journal.
🔹 If you click No, the Invoice numbers will be left blank. The invoices will then be sent once again during the next run for invoices.
Related Posts: