Sage 50 2022 Payroll Tax Update
Sage 50 2022 is a comprehensive payroll software solution that helps businesses efficiently manage their taxes and reporting. In this article, we will go over the Sage 50 2022 Payroll Tax Update and how it can help streamline your payroll operations.
Because of the unmatched spectrum of functionality and useful tools embedded in it, Sage 50 is widely popular, both among the business owners and accounting professionals. This accounting platform has been making sustained efforts to address the varied accounting needs of the users. Of late, Sage has launched the all new Sage 50 2022 Edition and empowered the users with many enhanced features.
You may have experienced that payroll processing has become increasingly complex these days as the tax tables are getting revised rather too frequently. Paying the employees accurately and timely has been quite a challenge for the employers, to say the least. But, your worries are about to be over. To make life easier for you, Sage 50 has come up with some important tax updates in its highly improved payroll module.
If you are yet to install these updates and are not aware of how they can help you, you are definitely missing something! You do not need to worry though! All you need to do is to go through this blog till the end. Here, we will tell you how to install the Sage 50 2022 payroll updates on your system. Simply implement the steps mentioned in this blog and enjoy the enhanced payroll features of Sage 50 2022.
Here we go!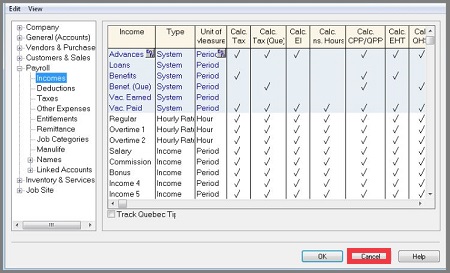 How to Install the Sage 50 2022 Payroll Tax Updates through Automatic Updates?
It's pretty simple and straight forward to install the Sage 50 2022 payroll tax updates through automatic updates. If you are already using the payroll module of the Sage 50 2022 edition, you will receive a notification whenever a latest update is released. However, before proceeding with installation of these updates, you need to keep the following points in mind-
Now, you are ready to
Install Sage 50 2022 Payroll Tax Updates
Here are the steps to follow-
Open Sage 50 2022
Open the button for the relevant tax year
Log in to the payroll module
Navigate to the menu bar
Click the Help button
Now select the System Information button
Create a link note for the data directory as the payroll data location
If the data directory path includes a C drive path on your local system, the payroll data is located in the system
If the data directory path includes a mapped network drive/path, the payroll data is located in a network
Note down the link of the program directory where the Sage payroll software is installed.
Related article: How to Fix Sage 50 2022 Crashes When Exit Out of "Maintain Employee" Window
How to Download and Install the Sage 50 2022 Payroll Tax Updates Manually?
 Please Follow the Steps Below-
Navigate to Reports And Forms
Click Forms
Select Tax Forms
Open Payroll Tax Forms
Open the tax form of your choice
You will now be prompted to install the tax updates
Click the tab named Download Updates
After the download gets completed, click on Run Update
The installation of the latest Sage 50 2022 payroll tax forms will start
You will receive a prompt asking you if you want to overwrite existing files. Click Yes to All to proceed further
To complete the installation, follow the instructions on screen.
Final Steps!
We hope the steps mentioned above would help you install the Sage 50 2022 payroll tax updates on your system. If you are experiencing any difficulties in carrying out the above-mentioned steps, we would recommend you to take help from the experts.
Accounting Professionals & Specialized Experts
Want quick help from accounting software experts? Get in touch with our team members who can install, configure and configure your software for you. Proficient in fixing technical issues, they can help you quickly get back to work whenever you encounter an error in Sage software. Our team is available 24/7 365 days to assist you. To get in touch.
Frequently Asked Questions(FAQs)
How to Install Sage 50 2022?
Here are the steps to follow-
🔹 First you need to download the Sage 50 2022 installation file.
🔹 To do this, open the Sage software on the server
🔹 Click on Services
🔹 Click OK to proceed
🔹 Now, click the option Check for any Updates
🔹 Next, go to Options
🔹 Click the Check tab
🔹 Select Sage 50 2022 Upgrade
🔹 Next, click on Download
🔹 Once the download gets completed, close the Sage application.
🔹 Now, follow the on-screen instructions for installation.
What are the System Requirements for Sage 50 2022?
🔹 2.0 GHz processor
🔹 4 GB RAM, for both single and multiple users
🔹 1 GB disk space
🔹 Windows 8.1 or Windows 10 (version 1809 and higher) ,with the latest Microsoft updates installed
🔹 Internet Explorer 11.0
🔹 Microsoft.NET framework 4.7.2, with DirectX Dependency for .NET.
🔹 Preferred download speed of 25 mbps and upload speed of 10 mbps
🔹 16 bit SVGA Video with a minimum resolution of 1280 x 800.
🔹 5 GB storage for Sage Drive company files.
Related Posts