Sage 50 Canadian Edition Upgrade

In this article, you'll find all the important information to upgrade Sage 50 Canadian edition.
Upgrade vs Fresh Install
We recommend that you don't do a fresh installation, if you have Sage 50 installed on your system. A fresh installation of the software will delete all your preferences, but an upgrade will retain them.
Also, whether you're planning an upgrade or a fresh install, you should create a backup copy of your company file to avoid any risk of losing accounting data.
Upgrading Sage 50 Canadian Edition
In Sage 50, the upgrading process is highly simplified. If you have the software installed on your system, then Sage 50 will:
Inform your about the latest upgrade available
Download the installation files for the upgrade in the background
Register your product with the serial number
To Upgrade Sage 50 Canadian Edition, Follow the Steps Provided Below:
Launch Sage 50 and enter the sysadmin password.
Click on Install, if Sage 50 prompts you for the same.
Once the installation files are downloaded, click on done.
If you don't get a prompt, then follow the steps provided below:
Click on Services from the menu bar.
Select Check for Updates.
Select Check now.
From the list of upgrades and updates, select the one you want to install.
Once the upgrade is downloaded, click on ok.
Exit Sage 50.
Select Yes for installing the upgrade.
Click on Install.
Select the option to 'Auto Configure the Windows Firewall to allow install and run Sage 50.' Any third party firewall software will be listed here as well.
Enter the product serial number.
Select from the following upgrade options:

Replace Sage 50 (earlier version.)
I want to install on a different location.

Wait for the installation to finish. Click on Finish.
Note: If you've Sage 50 installed on workstations, then upgrade the software on the server first. After this, you can install the upgrade on each individual workstation.
To Activate Sage 50 Canadian Edition, Follow the Steps Provided Below:
Launch the newly upgraded version of Sage 50.
From the help menu, select Sage 50 Activation, Licensing, and Subscription Options.
Click on Activate Online Now.
Once you've upgraded the software, you need to upgrade the company file as well. We highly recommend that you create a backup copy of your company file before upgrading it, as there is no way to downgrade a company file.
To Upgrade Your Company File, Follow the Steps Provided Below:
Click on Open Existing Company.
Select the company file and click Ok.
Click Next, verify company, and click next
Select the option to Back Up. This will create a backup copy of your accounting data in the previous version of the software. Hit next.
Click on Finish.
The company will be converted and then opened into Sage 50. You won't have to do any manual backups or data entries. Everything that you recorded in the previous company file, along with user preferences, will be available to you through your upgraded software.
The latest available version of this accounting software is Sage 50 2021 edition. We recommend that you upgrade to this version because of the wealth of features available through it.
New Features of Sage 50 Canadian Edition 2021
There are some new and very exciting features available in the latest version of Sage 50. Some of these features are mentioned below:
Workflow Tracking
Although an accounting software, Sage 50 offers a very powerful workflow tracking feature. However, these features were not available for purchase invoices, making it harder for users to manage workflow, until now. The latest release of Sage 50 accounting solution provides end to end workflow tracking for purchase invoices.
Memorized Purchase Invoice
In Sage 50, you can memorize many documents which are required regularly. However, this feature is not available for purchase invoices, the most accessed document of all. To address this anomaly, Sage will now enable memorized purchase invoices to help streamline your workflow.
Improved Integration with Gmail and AutoEntry
Sage 50 now adheres to all the security recommendations by google, enabling you to simply log in once instead of everyday. With an integration to AutoEntry, users can now record transactions by simply taking a picture of the invoice or bill.
Final Words on Sage 50 Canadian Edition Upgrade
To know more about Latest Version Sage 50 Canada Edition, get in touch with our experts at Sage 50 technical support number 1800 964 3096 or Do Sage 50 Live Chat help 24×7.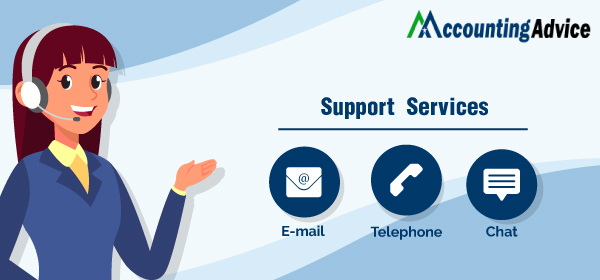 Related Posts: