How to Fix Sage 50 Installation Error 1935 When Installing Sage 50?
When trying to install Sage 50, you may run into an installation error that reads like "1935 cannot install assembly components during the installation of Sage 50". Even though Sage 50 is one of the most premium accounting software that is power packed with several top-of-the-line features and services, this technical error is a highly common problem often reported by users during installation of the software.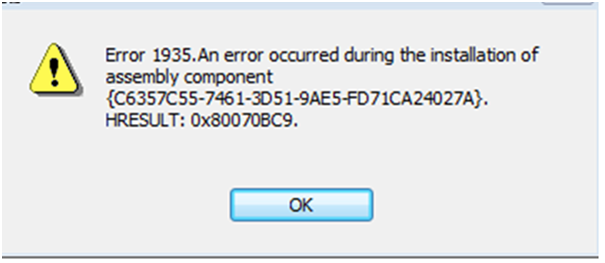 In this post, we are going to talk about the possible causes of why you could come across this error and how can you fix Sage 50 Installation error 1935 when installing Sage 50.
What is Sage 50 Error 1935?
Sage 50 Error 1935 occurs while installing Sage 50. It is one of the errors that is classifies as an installation error. This error gives the message that. " An error occurred during the installation of the assembly component." This error can be caused by a variety of reasons such as
Background Programs
Anti Virus Program
Installation Files Damaged
Windows Update
.NET Framework.
What are Some of the Causes for Sage 50 Installation Error 1935?
You may get the Sage 50 installation error 1935 due to various reasons. However, it is important that you understand the exact cause of why you are facing error so you can also find the most accurate way to resolve it. Here are some of the most common causes behind the error:
Antivirus Program – The different antivirus programs quarantine the installation files that is causing the error.
Applications Running in the Backdrop – If you are running some application at the background while trying to install the program, they may hinder the process of the installation, resulting in this error. Experts recommend that you close all other programs that may be running behind when you are installing the Sage 50 software.
Recent Windows Update – At times, previous updates of Windows could cause problems with the installation which is why you need to verify it before starting Sage 50 installation.
Damaged Installed Files – The previously downloaded files were either damaged because of incorrect download or may be incomplete or any other reason which is now causing the installation error 1935.
.Net Framework Issues – Even though this Framework library is preferred by almost all installation wizards, there may be some occasional problems with it that could cause hurdles in the installation process.
Steps to Fix Sage 50 Installation Error 1935
In the section above, we have discussed five main causes behind the Sag 50 installation error 1935. Accordingly, in this section, we will show how to resolve each of these issues one by one.
Sage Error 1935 Due to Antivirus Program –
If you have stablished that the main reason behind the error 1935 on your system is due to an antivirus program, you should know that these programs are often known to interfere with installation processes of various software and applications. A lot of times these programs isolate the installation files which lead to technical glitches. To prevent this from happening when you install Sage 50, you can either make exceptions in your antivirus program to allow installation of Sage 50 or you could temporarily uninstall the antivirus if the former doesn't work.
Sage Error 1935 Due to Background Applications –
At times, third party applications running in the background can interrupt the Sage 50 installation process. To avoid that, you should remove the specific applications that are preventing your computer from properly installing the Sage 50 software. To do so, follow these steps:
Go to Control Panel > Programs and Features
Locate the third-party software that is hampering the installation process and select Uninstall
Now, to remove the temporary files, you have to go to Start Menu > select Run/ press Windows + R
Type %temp% and press OK
Select all the files that show now by pressing CTRL + A
Next, right-click and press delete (you can also hit shift + delete)
You can perform the above steps for applications such as System Mechanic, HP Component Manager, and Web Search or any other similar programs.
Sage Error 1935 Due to Windows Update –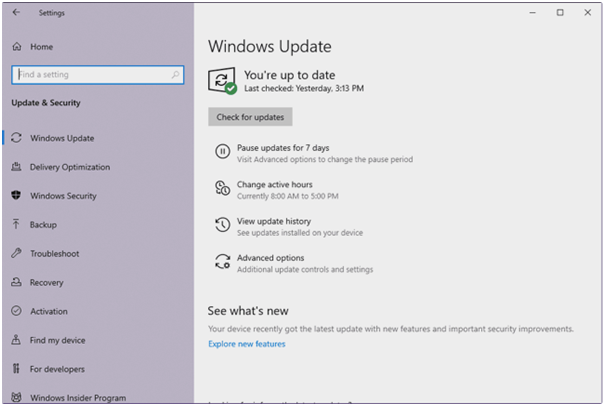 To avoid any installation error, you have to ensure that your Windows is updated before you begin the Sage 50 installation. This is how to do it:
Go to Task Bar > Start Menu > Control Panel
Look for Windows Update and install all the updates that may be pending
Once you have installed all updates, go to Change Settings > Important Updates
From the dropdown, select "Never Check for Updates" and press OK
Now, go to Windows Start > Control Panel > Administrative Tools > Services
Check Windows Update, select Service, and choose STOP
Finally, you can begin your Sage 50 installation
Sage Error 1935 Due to Damaged Installation Files –
If you are trying to use a previously downloaded Sage 50 file to complete the installation and due to some reason the download was incomplete that lead to the files being damaged, you would get the error 1935 error. To resolve this, you will need to download the same Sage 50 version once again from the website or the CD. Once the files are downloaded properly, you will be easily able to install Sage 50
Sage Error 1935 Due to .NET Framework Issue –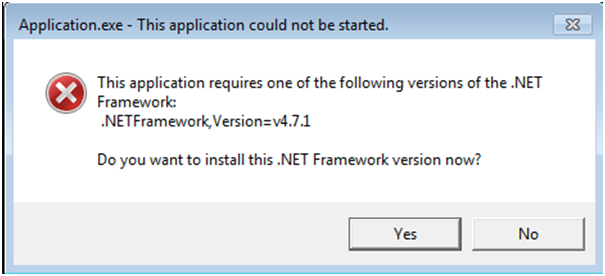 If none of the above-mentioned solutions seem to work, it is obvious that you are coming across the Sage 50 installation error 1935 because of an issue with the .NET Framework. If you are using Windows XP, ensure that you at least .NET Framework version 4.0 or above. And, if you are using Windows Vista, 7, 8, 8.1 or 10, then you must have .NET Framework version 4.5 and above.
Also Read: How to Fix Sage Error Ause099
Final Words!
Once you know the exact reason that is cause the Sage 50 installation error 1935 on your computer, you can resolve the problem by following one of the many steps mentioned in the post. However, if you are unable to fix your problem and still facing the same error message, we suggest that you get in touch with our team of Sage experts right away 1800 964 3096. Our highly trained professionals work round the clock to help you with your Sage 50 issues so you can have a smooth experience using the software and its many features.
---
🔔 Frequently Asked Questions
Q1. What can I do if the background applications that are causing the error 1935 for Sage 50 installation are of daily importance?
Ans: If the software causing problem in installing Sage 50 is one that you use regularly and do not wish to delete, you have to follow these steps:
💠 Hit CTRL + ALT + DELETE to access Task Manager
💠 Open Startup
💠 Find the program that is interfering with the installation, select and right-click on it
💠 Press Disable
💠 Go to Details tab and find the program again and choose End Process
Q2. How to update the .NET Framework?
Ans: To update the .NET Framework on yoru computer, follow these steps:
💠 Go to Start > Programs and Features > Control Panel > Programs
💠 From Programs, choose Programs and Features
💠 Under Name, you will see .NET Framework
💠 Select that and click on Change/Remove to uninstall the older version
💠 Follow the on-screen instruction to complete the uninstall process
💠 Now, go again to Start and look for Windows Update and press it
💠 You should see .NET Framework under update or installation option
💠 Follow the on-screen instructions to update
Related Posts