How To Fix Sage Error Ause099?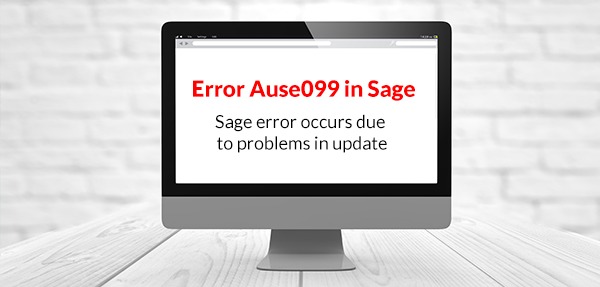 The built-in automatic update feature that comes with Sage allows you to update the software automatically, efficiently and quickly (whenever there is an update available) without you having to pause yoru work and do it manually. However, at times, when you are trying to update your Sage 50 software, chances are you will see an error message like "error code=Ause099" or "Sage Error Code AUSE099 Unrecognized Response". This Sage Error Ause099 usually happens when your software is trying to automatically update yourself.
In this post, we are going to discuss what the causes may be for the Ause099 error and how it can be resolved.
What are the Reasons that Cause Sage Error Ause099?

You may come across the Sage Error Ause099 due to certain reasons that include but may not be limited to:
💠 Using proxy server during the update
💠 Issues during the download or updating of the software
💠 An unforeseen virus or malware attack
💠 Incorrect server settings
💠 Some of the files in your Sage 50 is damaged
How to Resolve the Sage Error Ause099?
There are a few ways we can try to fix Sage Error Ause099, one of which is to download and install the software update manually.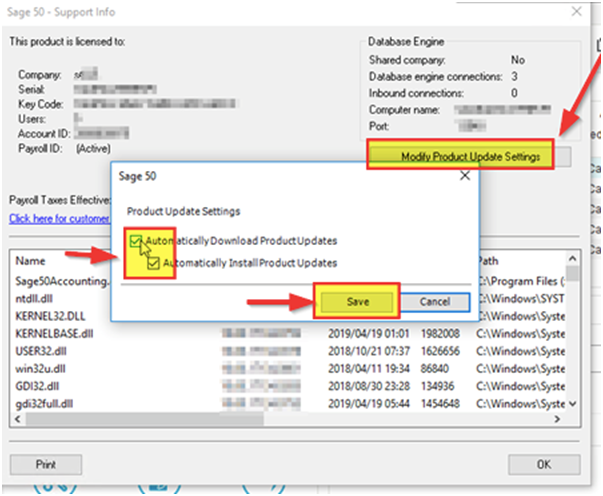 On the menu bar, click on Help
From the dropdown menu, select Check for Product Updates
At this point, you will see a prompt on a screen which will show you the version of the software you have on your system. If it's not the latest, you will get a message that says, "An update is available". If it is, you will read "Your version of Sage 50 is up to date"
It is highly likely that your software has automatically downloaded the update and is ready to be installed. If so, check for a prompt that says, "An update of your Sage 50_has been downloaded and is ready to be installed. Do you want to install the update now?" Press Yes to begin installation
At this point, you will either get a prompt "Installed successfully" to confirm that the version update has been installed or you may see the error code Ause099.
While you Update the Software Manually:
Go to C:\Users\Public\Public Documents\Sage Software\Simply Accounting\Download
Check if your Sage has downloaded a version update already. The file would begin with "SA"
If you don't see the updated downloaded already, you need to download it
Double-click on the downloaded file and the installation wizard show up on screen
Follow the steps shown on the wizard to go through the installation of the update
Once done, press Finish.
If you are receiving the Error Ause099 because of a damaged system file, it could be a real threat and it could adversely affect the software update.
Steps to Resolve Error Ause099:
Go to Start > Program and Files > System Tools
Erase System Restore
Choose "Restore my computer to an earlier time"
Also Read: How to Fix Sage 50 Error: Sagereg.exe has stopped working
Remember, the above-mentioned process only works if you have a separate restore file for your Windows version. If you don't, try system repair by inserting the windows disk or by creating a bootable USB with windows file.
You could also face the error if you do not have the required permission to make changes to the software. To change that.
Steps to Make Changes to the Software:
Go to Control Panel or Search
Choose "Change User Account Control Setting"
Adjust the control levels to what you prefer
If you bring the bar to "Never Notify", all users of the software will be allowed to make changes to it.
Finally, if, due to some reasons, your .NET framework files are damaged or corrupt, this is how you can resolve it: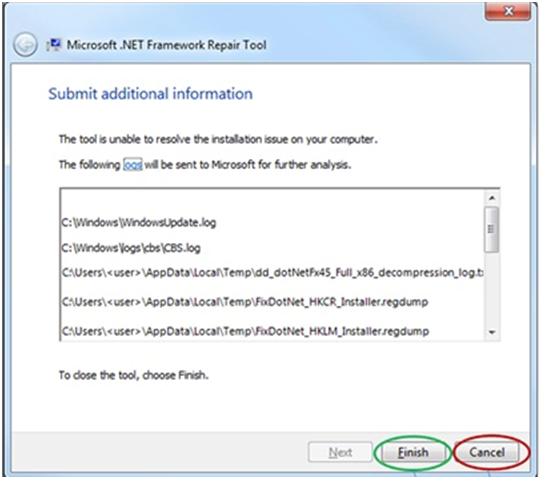 Go to Control Panel > Program and Features > Microsoft .NET Framework > Repair
Final Words!
We hope that following the steps mentioned in this post so far helps your fix the Sage Error AUse099 that you come across while your software tries to automatically update itself. However, if you still get the same error, you will have to get in touch with our support team so they can resolve it for you. Our team of friendly and highly-trained technical support professionals are available round the clock to offer you the best possible resolutions over phone calls 1800 964 3096 or emails.
---
🔔 Frequently Asked Questions
Q1. Is there a way to turn off the prompts for automatic update of the software?
Ans: Yes, there is. Even though it is most recommended to keep it on so your software can update itself regularly to ensure all its features and services work properly, however, if you would like to turn it off to avoid disturbance in between your work, you can go to Help > About Sage 50 > Hit it for more Support Info > Modify Product Update Settings > Uncheck boxes that say "Automatically Download Product Updates.
Q2. Is there anything that I should keep in mind while trying to fix the Ause099 issue?
Ans: There are a few basic things that you should keep a check at before you start to resolve Ause099 such as:
💠 Use correct credential when logging in to the server computer
💠 Ensure that you have a stable internet with a decent speed
💠 Save and close any Sage product you may have opened before
💠 Logout from all Sage account before you start the update
💠 Check the validity of your Micro pay serial number
💠 Cross-check you Sage account number
Related Posts: