Sage Payroll Runtime Error 372

Many users of Sage 50 have informed us that they have faced regular issues while mailing from within the Sage 50 software. While sending emails, they are often greeted with the Sage Runtime error 372. Have you also faced this error of late? Fret not! This is a pretty common one and you can do away with this error message by performing some simple remedies we are going to suggest in this blog. Therefore, we would request you to go through this blog till the very end.
Before proceeding to troubleshoot, we will look at
the reasons why this Sage Runtime error 372 occurs at all..
What are the Causes of Sage Runtime Error 372?
Many technical and functional issues in your system
may lead to the occurrence of this Sage runtime error 372. Some of them are listed below-
If MS office was not installed properly
Failure to load control 'Data' from the location C:\Windows\system32\MSDBRPTR.DLL
The Visual C++ Version is out of date
The User account that was used to install the application is different from the actual account
What is the Procedure to Resolve Sage Runtime Error 372?
Here, we will discuss multiple methods to fix the Sage Runtime error 372 –
Method 1-Uninstall and Reinstall the Sage 50 software
Log in to your Windows system with admin credentials
In Windows 8.1 and lower, locate Programs and Features. Then click on Control Panel >>Start
In Windows 10, right click on the Start menu. Then click on Programs and Features >> Apps and Features
Choose your Sage 50 version from the list
Click on Sage Uninstall
Now proceed to reinstall Sage 50 by downloading the product from Sage 50 Product and Payroll Updates
If you have a previously downloaded installation file of Sage 50, browse to C:\Sage\Sage 50 Accounting Installer files 202*.*
double click on launch.exe to initiate the installation process. You may get a prompt as shown below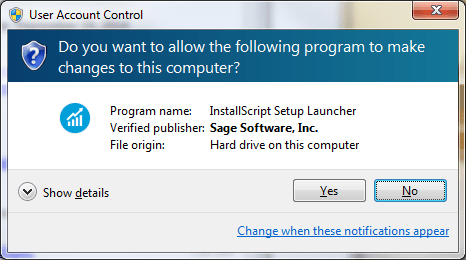 Click Yes to continue
The Sage 50 Install Shield wizard will open up
Click Next to continue.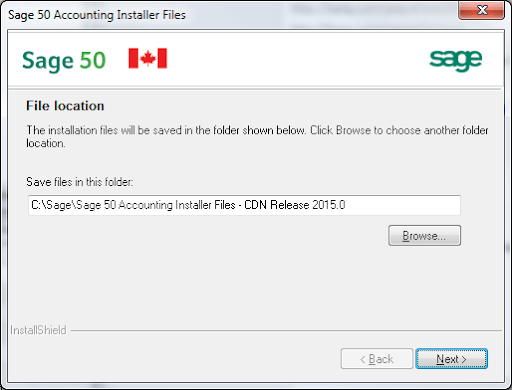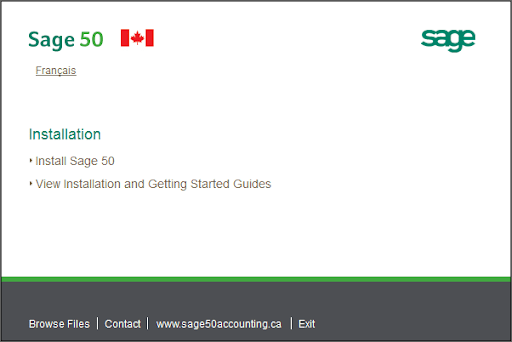 Choose your language
Click OK to proceed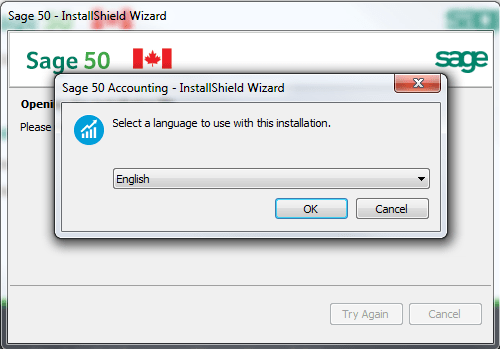 You might get a prompt, asking you if you wish to continue with the installation
Select Yes to continue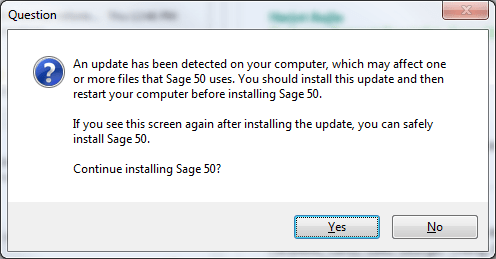 If Windows Firewall is enabled, you will receive a prompt, asking if you want the Firewall automatically configured for Sage 50.
Select Yes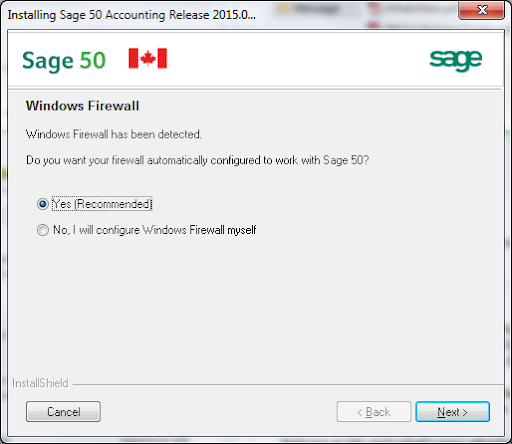 Choose your preferred installation type
If you have already installed a previous version of Sage 50:
The installer will automatically retrieve the Sage activation codes, provided the computer is connected to the internet.
Click Next to continue.
Select No thanks if you need manual activation and want to enter your serial number yourself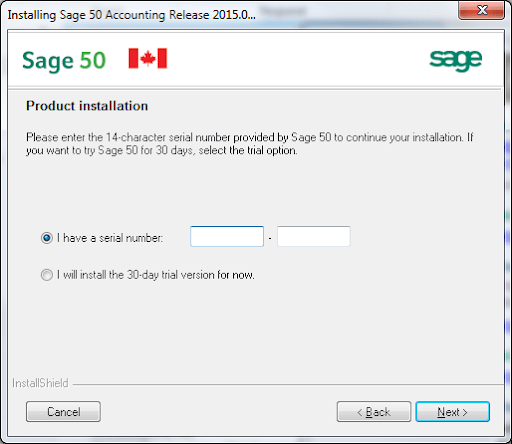 Click to accept the terms & conditions of the license agreement
The InstallShield Wizard will start the installation
After the installation gets completed, you will receive a confirmation message
Select Finish to exit
Open Sage 50
Check if you are still getting the error message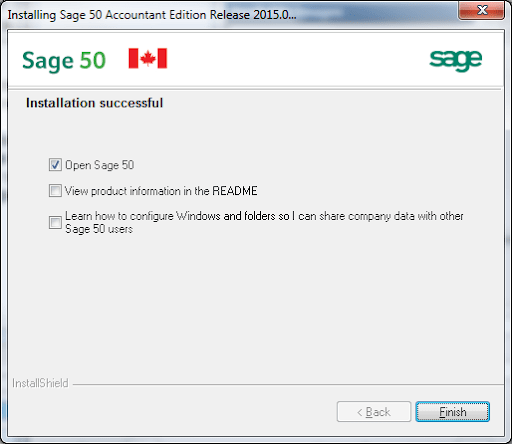 Method II: Reinstall Microsoft Visual C++ 2012
Click on the Windows Start key on your keyboard
Go to Control Panel
Click on Programs
Choose Microsoft Visual C++ 2012
Select the Uninstall tab
Reinstall the Microsoft Visual C++ 2012 package.
Now follow the link mentioned in the Additional Information section to install the Microsoft Visual C++ 2012 package again
Restart the system
Open Sage 50 and try to send an email
Check if the issue has been fixed by now
All the solutions discussed above are simple but effective ones. Hopefully, they will help you resolve this Sage Runtime error 372 issue. However, if you are having difficulties in performing the steps shown, you may consult with some seasoned Sage experts 1800 964 3096. 
---
Accounting Professionals & Specialized Experts
Want quick help from accounting software experts? Get in touch with our team members who can install, configure and configure your software for you. Proficient in fixing technical issues, they can help you quickly get back to work whenever you encounter an error in Sage software. Our team is available 24/7 365 days to assist you. To get in touch.
---
FAQs
How to Fix the Sage Runtime Error in Sage 300 ERP?
Please follow the instructions below. Before performing these steps, make sure to create a backup –
🔹 Install the Sage application locally
🔹 Run the 300 ERP setup.exe 
🔹 Use the local drive for the program path ( for example, c:\Sage 300 ERP)
🔹 Verify if you can log in to the database.
🔹 Go to the Windows Registry 
🔹 Change the Programs path back to the server
🔹 Go to Run 
🔹 In the Search field type Regedit 
🔹 Press Enter
🔹 For 64 bit environments:
 
🔹 HKEY_LOCAL_MACHINE\SOFTWARE\Wow6432Node\ACCPAC International, Inc.\ACCPAC\Configuration
🔹 For 32 bit environments:
 
🔹 HKEY_LOCAL_MACHINE\SOFTWARE\ACCPAC International, Inc.\ACCPAC\Configuration
What is the Visual C++ Redistributable? Why is it important?
The Visual C++ Redistributable Package installs runtime components of Visual C++ libraries. These components are required to run applications developed on Visual Studio 2012, on systems that do not have Visual Studio 2012 installed on them. The Visual C++ Redistributable Packages install runtime components of C Runtime (CRT), ATL, MFC, Standard C++, OpenMP libraries and C++ AMP.
While Installing Sage 50, What Type of Installation Should I opt for?
You will be given 2 options- Advanced and Typical
🔹 If you are installing Sage 50 on the server and will not be using it on the current computer, opt for Advanced. Then select Server Only to install the connection manager only. 
🔹 If you have plans to use Sage 50 on the current computer, choose Typical 
Related Posts