Sage Excel Error 429 Activex can't Create Object
Out of several important features incorporated in the Sage 300 software, the ability to integrate with MS Excel helps businesses and professionals immensely. With this useful feature, you can avoid the manual entry of data from a spreadsheet and thus, can save a considerable amount of time for your business. No wonder why Sage 300 is extremely popular among the business community and professionals all over.
However, many users of Sage 300 have intimated to us that they have been facing the 'Sage Excel Error 429 Activex Can't Create Object' error message while starting the Sage Intelligence Report Manager on a Sage 300 ERP workstation. If you are one of them and are wondering how to get rid of this issue, we have it covered for you! In this blog, you will be served with some easy yet highly effective solutions to fix this issue. You just need to execute these steps sequentially.
Here we go!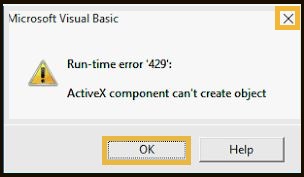 What Causes the Sage Excel Error 429 Activex Can't create Object?
Many technical issues in your system may cause this error. However, this error mainly occurs if the Sage Intelligence workstation component has not been installed properly.
Read More-: Cannot Export a Report from Sage to Excel
Procedure to Resolve the Sage Excel Error 429 Activex can't Create Object?
Here, we will discuss a simple method to fix the Sage Excel Error 429 Activex Can't Create Object. All you need to do is to execute the steps sequentially
Open the Sage 300 ERP application
Go to the Help section
Click on the System Information tab
Note down the address of the Program Directory.
Now, browse to the Program Directory path. It should be at C:\Program Files (x86)\Sage\Sage 300 ERP.
Click to open the BX##A folder
Next, open the WSSetup folder
Right click on the setup.exe file
Select Run as Administrator in order to install the workstation setup
Please Note: Make sure to run the setup.exe file on the workstation on which you are getting the issue.
Another Method to resolve this issue-
You can also resolve the 'Sage Excel Error 429 Activex Can't Create Object' issue by following the steps below-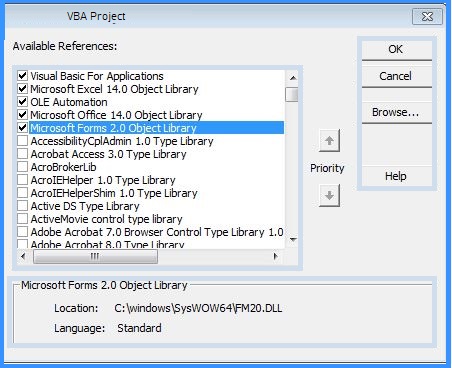 Open the code editor of the screen on which you are getting the error.
Verify whether the DLL and TLB files used for the screen are derived from the correct path or not.
If you have found that the files are not taken from the correct path, select the correct files from the correct path and reconstruct the project.
Once done, proceed to activate the module again
Check if the issue has been resolved or not.
Also Read-: Connecting Sage 300 CRE with Excel Using Office Connector
We hope the steps mentioned above would help you fix the Sage Excel Error 429 Activex Can't Create Object. In case you are experiencing any difficulties in carrying out the above steps, we would recommend you to take help from some experienced Sage professionals 1800 964 3096.
Accounting Professionals & Specialized Experts
Want quick help from accounting software experts? Get in touch with our team members who can install, configure and configure your software for you. Proficient in fixing technical issues, they can help you quickly get back to work whenever you encounter an error in Sage software. Our team is available 24/7 365 days to assist you. To get in touch.
💠Frequently Asked Questions💠
Related Posts: