Cannot Export a Report from Sage to Excel
One of the most common errors is Sage Unable to export reports in excel. If you're trying to export a report from Sage but it won't let you export to Excel, there might be a few things going on. First, make sure that you're using the most up-to-date version of Sage. If you're not, try updating and then exporting the report again. If that doesn't work, it's possible that the report is too complex to be exported to Excel. In that case, you can try exporting to another format (like CSV) or breaking the report down into smaller pieces before exporting.
Sage 50 and its applications are innumerable. This is one of the leading accounting software that has been used by various businesses, especially the small-scale one for their financial needs. Some of the major applications of Sage 50 are:
Being able to connect to the bank account for swift reconciliations
Easy management of the income, cash flow, payments and expenses
To be able to create quotes, professional looking invoices
Easy management of stock and Product information
However, there are times when the users might encounter errors.There are also instances when the user is trying to export the data from the accounting software to excel, but cannot do so without blockages. Likewise there are times when they open the Sage report on excel.
Before we get into the solutions part of the problem, let us take a look at some of the main reasons for the same:
Causes which can be the Reason behind this issue
Some of the main reasons for such an error are:
The file you are trying to export has been blocked by the file block settings. This setting can be done at the Trust center found in the Excel
Incompatible Office version
Wrongful configuration of the Microsoft Excel in order to access the new worksheet
What is the Sage to Excel Export Problem?
The Sage to Excel Export Problem is a common issue that users experience when trying to export a report from Sage into Excel. The issue typically arises when there are formatting issues with the report's data or when the exported file is not properly formatted for use in Excel.
One common solution to the Sage to Excel Export Problem is to reformat the report's data before exporting it. This can be done by using the appropriate formatting options in Sage, or by using a third-party software tool such as Microsoft Excel's Formatting toolbar. Alternatively, you can try exporting the report as a PDF file. If all else fails, you can contact the vendor responsible for creating the report for assistance.
Read Also-: Export and Import Company Records in Sage
Solutions for cannot Export a Report from Sage to Excel
Here some step by step instructions to solve the issue cannot export a report from Sage to Excel:
Section 1: Checking of the Trust Centre Settings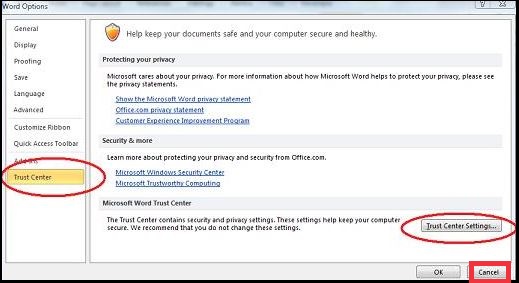 To do so, you will need to:
Open the Excel
Find the file and click on Options
Locate Trust center and Click on it
Open the Settings
Click on the File Block Settings
Now, proceed by un-checking every file type, open and save the checkboxes that are permitting the excel to save in the required file type.
Find the Sage report; here you are required to uncheck Open and Save the following file types:

Excel 2007 and later Add-in Files
Excel 2007 and later Macro-Enabled Workbooks and Templates
Excel 97-2003 Add-in Files
Excel 2007 and later Workbooks and Templates
Excel 97-2003 Workbooks and Templates
Excel 95 Workbooks
Excel 2007 and later Binary Workbooks
Excel 95-97 Workbooks and Templates

Apply changes and Save changes
Click on OK option and Close down the trust center window linked to Excel options
Now, reopen the report on Excel
You are done
Section 2: Report Header Options
Open the report in sage 50
select the excel button
In copy report to excel, select send the header to page setup in Excel box
Check if you are now able to generate a copy of the report to excel
Section 3: User Account Control Blocking Access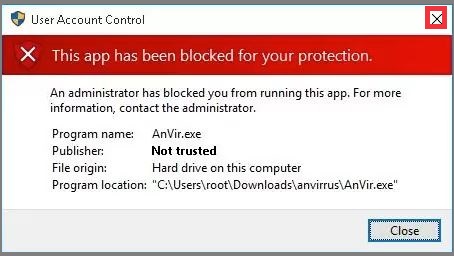 Now disable the user account control blocking access
Section 4: Restore Default Settings
To do so, you will need to:
Go to the Control Panel and restore the Default settings from therefor the Excel software
Now simply follow the instructions provided in order to repair the Office to its default settings
Go to the Control Panel
Click on Program and Features
Locate Microsoft Office version and right click on it
Click on Change
CLick on Quick Repair and Click on Repair
Restart the system
Once again try to open the report
You are done.
Section 5: Microsoft Excel Default view for New Sheets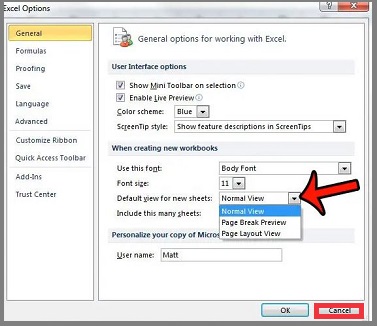 verify in excel the default view for new sheets is Normal View
In excel 2007 >>click the Microsoft button, excel options click popular
In the when creating new workbooks section, select the normal view from the default view for new sheets drop-down list >>Click ok
In excel 2010 and 2013:
Click File>>options>>select the general section. When the creating new workbooks section, select a normal view from the default view for new sheets drop-down list, click Ok
Section 6: Delete the Files in Temp Directory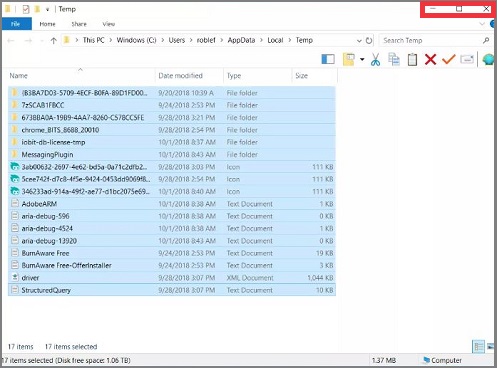 Press Windows +R keys >>type %temp%>>Click ok>>Press Ctrl+A keys to highlight all files and folders>>Right click one of the highlighted files in the same location and then click Delete>>skip any files which can not be deleeted>>check the reports end to excel
Section 7: Permission to Write to Temp Directory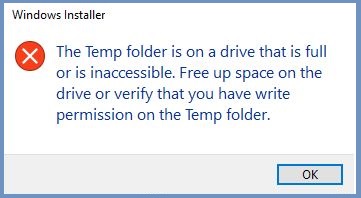 Open computer or this PC>>Go to C:\Users\[User Name]\App Data\Local>>Right click Temp>>select properties >>Select security tab>> to check if the user has full control or read access and write access to folder>>Click OK>>check if the report can send to excel
Section 8: Printer Conflict
Open devices and printers>>In windows XP click start, printers>>In windows vista and 7 click start, devices and printers>>In Windows 8 press windows +X keys >>click devices and PRinters>>If no printer is there marked as default, then right-click a printer and then select Set as default printer >>Try to send the report to excel again>>if the error still comes to go to Devices and printers>.right click a different printer instead f current default printer and click Set as default printer >>open sage>>Now try to send the report to excel, if still, an error comes to repeat the steps
Do right click on each installed printer and select Delete or remove device >>dont remove the sage 50 email writer reinstall each printer, one at a time>>>try to send the excel after every reinstall to find which printer is creating the conflict. Once the conflict printer is found, install a generic driver for it and if alternate is not available to refer the below steps
Export to.CSV format
Click File, select Import /Export
select the proper category
Choose the desired list or journal
Click export
send the export potions and filters as desired and then click ok
Open the exported file from My document with the excel
use the sent to the button
Click Lists, the appropriate section, and the desired record or transaction type
Click settings
Remove or add a column
Click OK
Click send to excel
Section 9: Open Microsoft Excel First
Open the Excel before opening the report
Check if you can export the report to excel
Also Read-: How to Import Export Sage 100 Intelligence Reports
Final Words
For any assistance dial Sage 50 helpdesk number 1800 964 3096 and get the sage experts assistance immediately. You can also email at [email protected] and one of the sage experts contact you with the relevant information. The sage team is available 24*7 to assist you with all possible solutions with sage and it is one-stop-shop for all your issues related sage.
Accounting Professionals & Specialized Experts
Want quick help from accounting software experts? Get in touch with our team members who can install, configure and configure your software for you. Proficient in fixing technical issues, they can help you quickly get back to work whenever you encounter an error in Sage software. Our team is available 24/7 365 days to assist you. To get in touch.
Frequently Asked Questions(FAQs)
What is the issue with Exporting Reports from Sage to Excel?
Exporting reports from Sage to Excel can be a problematic experience if the report is not formatted correctly. For example, if there are formatting errors in the report, exporting it to Excel will result in a distorted version of the report that is not easy to use. Additionally, if the data in the report is complex, exporting it as a spreadsheet can make it difficult to understand. If you are having difficulty exporting a report from Sage to Excel, there are some tips that you can follow to help improve your experience. First, make sure that you have properly formatted the report before attempting to export it. Second, try exporting the report as an image instead of as a spreadsheet. Finally, be sure to check for any formatting errors before exporting the report so that they do not cause problems when it is imported into Excel.
How to Export a Report from Sage to Excel
If you are exporting a report from Sage to Excel, ensure that the following settings are correct:
🔹 Make sure the Sage and Excel versions are compatible. For most reports, the exported file will be in either .xls or .xlsx format. Versions prior to 2007 will only export as .xls format.
🔹 Check the file size of the report before exporting. If it is too large, Export may not be able to compress it sufficiently for transmission over the internet or disk storage. The exported file must not exceed 10MB in size.
🔹 Choose an export route that meets your needs: You can export as a single file, or you can export as several smaller files (for uploading to a web server).
🔹 Select options that impact how the data is displayed: You can choose whether headers and footers are included in the exported report, and how columns are arranged on page 1 (the first page of the report).
How to Link Sage to Excel?
Inoder to link Sage to Excel you will need to:
🔹 Go to Excel 
🔹 Open the Workbook or blank Workbook
🔹 Here you will notice the Sage tab
🔹 Click on File and click on Options
🔹 Click on Add-ins
🔹 Click on Manage drop-down 
🔹 Click Excel Add-ins 
🔹 Click on Go
🔹 Click select on any Sage Add-ins 
🔹 Click on OK
🔹 You are done
How to Create the CSV Files in Sage?
In order to create the CSV files in Sage you will need to follow the below steps:
🔹 Preview Report
🔹 Click on Export
🔹 Save as Window
🔹 Select the folder where the report has to be saved
🔹 Select the CSV option you need 
🔹 You are done.
Where are the Sage Reports Stored at?
All the Sage reports are by default stored at 'the correct reports folder'. For instance, if the user has edited the Customer report and clicked on Save As, the reports will be automatically saved in My Customer Reports
What is meant by Sage Reports only Backup?
This implies to the fact that after installing Sage 50 accounts, the backup files that contain the standard reports and layouts are also installed along.
Related Posts: