How to Fix Excel Runtime Error 13 Type Mismatch in Windows OS
"Runtime Error 13 Type Mismatch" is a common error that occurs in Microsoft Excel when a macro code attempts to perform an operation that is not compatible with the data type of a variable or cell. When you work on Microsoft excel there may appear an error named excel runtime error 13 on the screen. It is an inconsistent error that occurs during code execution in MS Excel. There are many reasons behind this error such as sudden termination of all processes on Microsoft excel, or more. This issue signifies that excel users try to run VBA code with mismatched data types in the right manner. The below article is rounded up with the troubleshooting guide to fix excel runtime error 13 type mismatch in Windows OS.
Primary Causes of the Excel Runtime Error 13 type Mismatches in Windows OS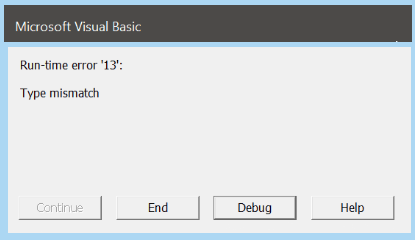 Several reasons are behind this issue. Here is the list of causes that lead to the error:
If there arise Microsoft Excel and operating system conflicts
Virus attack
Datatype mismatch when running a VBA file
Wrong and faulty configuration of the Microsoft Excel application
Corrupt Excel workbook
Read More-: Cannot Export a Report from Sage to Excel
How to Fix Excel Runtime Error 13 Type Mismatch?
Following is the list of methods to resolve excel runtime error 13 type mismatch:
Method 1- Use Open & Repair Utility Option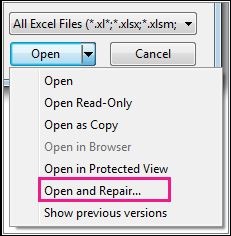 MS Excel automatically uses the File recovery option once it finds a corrupted worksheet. It will fix the corrupted excel files. When excel fails to get the File recovery mode automatically. Here is the list of steps to use the utility:
Open the Excel program
Locate the File button and then click open
Choose the Excel file
Hit drop-down named Open
Select Open & Repair option
Choose Repair tab to recover option or Hit Extract Data button to extract formula and values
Open & Repair Button
Excel has its repair utility option to fix minor corruption or damaged file in Excel workbooks. Below is the list of steps to setup utility:
Open the Microsoft Excel
Locate the File tab
Hit Open button
Search for the minor damaged or corrupted excel file
Hit on Open tab in the lower right corner
Choose the Open & Repair option using the drop-down
It will appear excel dialog box, asking for the permission
At last hit Repair option
Method 2-Resolve Files Corruption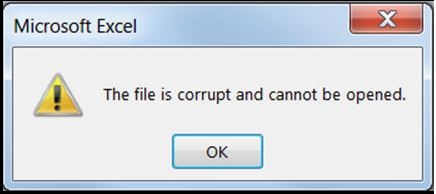 Microsoft Excel recovery tool is one of the trusted utilities to resolve the excel error code 13 type mismatch in OS. This tool is used to fix a damaged excel file & other existing items.
Method 3-Uninstall the issue Causing the Application
It is found that some programs & systems cause the runtime error. Now uninstall those programs or applications to resolve the Excel file runtime error. Here are the steps :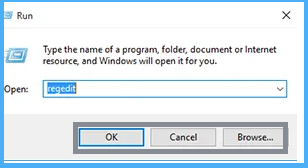 Open the Task Manager & locate the corrupted program and stop it
Hit Start button
Choose Control Panel tab
Click on the button named Add or Remove program/uninstall a program in the Control Panel window
Enlist all the installed applications on the PC
Choose MS Office and then hit Uninstall button to remove it from the System
Also Read-: Connecting Sage 300 CRE with Excel Using Office Connector
Conclusion
Hopefully, the above information is helpful! If the same error persists in the Excel file named XLS/XLSX then reach the professional team. Use a live chat, phone number or email address [email protected] to contact the same. Our professionals are always available to resolve your queries at the earliest. Over a period of time, we have gained a significant reputation in the remote assistance of accounting software.
Accounting Professionals & Specialized Experts
Want quick help from accounting software experts? Get in touch with our team members who can install, configure and configure your software for you. Proficient in fixing technical issues, they can help you quickly get back to work whenever you encounter an error in Sage software. Our team is available 24/7 365 days to assist you. To get in touch.
Frequently Asked Questions(FAQs)
Can running a System Fix the Excel Runtime Error Message 13 type mismatch?
Yes, if there is a system error you can fix the error if a virus attack is the cause of the issue. Thus, in case you are not running an antivirus scan, you just need to do it now. Install a reliable anti-virus system and scan the computer.
How can I Perform a full window PC Scan for Malware?
🔹 Hit Start option
🔹 Find the button named Microsoft security essentials and then open it
🔹 Hit Scan now tab
🔹 Verify the Full scan button is already chosen while scanning
How would I fix the Windows Registry in Sage?
🔹 Locate the Windows registry on the system
🔹 It will open Windows registry editor
🔹 Now open the software named HKEY_LOCAL_MACHINE_
🔹 Give a click on system and then choose  Microsoft
🔹 Give a click on Windows then, hit  Current version
🔹 Choose Run button
🔹 Select the error file and then delete it
🔹 Next reboot the computer
Related Posts