Payroll Direct Deposit Stub in Sage 50
A payroll direct deposit stub in sage 50 is a software application that helps you to keep track of your payroll deposits. This application can be used to record the date, time, and amount of each deposit made to your bank account. This information can help you to avoid confusion and make sure that all payments are recorded accurately. In this blog post, we will explore some of the key features of stub sage 50 and how it can help you streamline your payroll process.
If you are using the Sage 50 accounting software, you should be accomplishing your payroll activities with ease, thanks to the comprehensive payroll module included in this software. With several highly sophisticated tools and functions, Sage has made the execution of complex payroll activities a 'cakewalk' for employers!
One such popular payroll feature offered by Sage 50 Accounting is the Payroll Direct Deposit Stub. If you are yet to use it, we are here to guide you through it. In this blog, we will discuss how you can process and print the direct deposit stubs in Sage 50.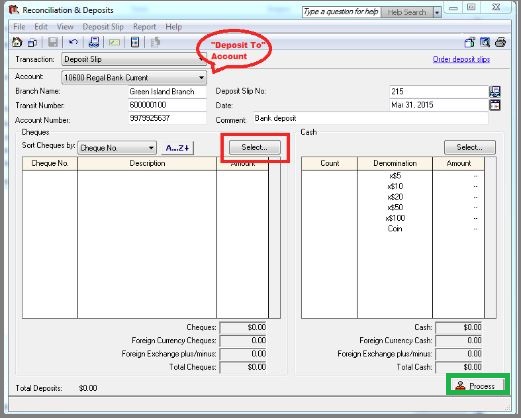 Here we go!
How to Setup Direct Deposit Stubs in Sage 50?
Here is a step by step procedure to set up Direct Deposit in Sage 50–
First you need to register with a payment processing service approved by Sage 50 Accounting. For this, go to the Services menu and click on the Home window. Then select Employee Direct Deposit for payroll direct deposits.
In the next step, you need to enter the bank information into your employee records. For each employee record, enter his bank account details on the Direct Deposit tab.
You can also create a separate account if you want to track the payment uploaded to your payment processing service. This way, you can easily reconcile these payments later on.
You can enter the email id in your employee record if you want to send the direct deposit stubs by email. For this, open the employee record and enter the email address on the Personal tab.
For printing the direct deposit stubs, you can select the type of form and printer settings. For this, go to the Home window on the Setup menu. Then go to the Reports and Forms section. From the left of the window, click Direct Deposit Payroll Stubs.
Read More-: Sage 50 Direct Deposit Payroll
What is the Procedure to Process and Print Direct Deposit stubs in Sage 50?
Please follow the steps below to print the direct deposit stubs for your employees when you process their paychecks-
A) To Process a Paycheck
Click to open the Paychecks window.
If you have subscribed to a Sage-approved service plan that includes payroll, make sure to select the Calculate Taxes Automatically toolbar button. it will make the program calculate the tax deductions automatically.
Click on the Paid From box and specify the bank account from where the paycheck will be paid.
Click on the Employee box
Select an employee and press the Tab key.
Make necessary changes if needed, in the Cheque Date, Cheque Number, Period Start Date and Period End Date fields.
Similarly, you can add or change information on the paychecks related to income, vacation, deductions, taxes, entitlements, expenses and so on
Add a note or memo to the paycheck, if required
Allocate the paycheck amount to the concerned project and department
Your paycheck is ready for Process now
B) To Print a Direct Deposit Stub
Make sure to select the Direct Deposit box.
Go to the File menu
Click on the Print Preview button, if you want to have a look at the stub before printing
To print the stub, go to the File menu and choose Print
How to Print a Direct Deposit stub in Sage 50 in a Payroll Check run?
Please follow the procedure below-
Process a payroll check run, but do not click on the Process tab
Make sure to specify the relevant employee and click on the Direct Deposit box
Go to the File menu
Click on the Print Preview button, if you want to have a look at the stub before printing
To print the stub, go to the File menu and choose Print
Read Also-: What is a Prenote in Sage
Final Words
We hope the discussion above would give you a fair idea of the Payroll Direct Deposit Stub in Sage 50. If you need additional information about the Payroll features and payment processing services in Sage 50, we recommend that you should get in touch with some experienced Sage professionals .
Accounting Professionals & Specialized Experts
Want quick help from accounting software experts? Get in touch with our team members who can install, configure and configure your software for you. Proficient in fixing technical issues, they can help you quickly get back to work whenever you encounter an error in Sage software. Our team is available 24/7 365 days to assist you. To get in touch.
Frequently Asked Questions(FAQs)
What is the Sage 50 Payment Processing Service?
With Sage 50 Accounting, you can integrate a Sage 50 payment processing service to make your payments electronically. If you use Sage 50 to manage your payroll, you can use this service to direct deposit the paychecks to the bank accounts of your employees. You can select either Direct Payments or Sage 50 EFT Direct. Moreover, with the help of this service, you can collect customer payments and deposit these directly into your bank account
How to Generate a NACH/ACH Payment in Sage?
Please follow the steps sequentially to generate a NACH/ACH Payments in Sage
🔹 Open Sage 50
🔹 Click to open the menu labeled 4-3-1 Select Invoices to Pay 
🔹 Set it to pay the correct vendor invoices
🔹 Open the menu labeled 4-3-2 Pay Vendors 
🔹 Mark the Payee check box for the concerned vendor. 
🔹 "Yes" will be displayed in the ACH available column
🔹 Navigate to the Pay by field
🔹 Click on the relevant option to pay in ACH Payment mode
🔹 Now click on Pay Vendors 
🔹 The Vendor ACH Payment File Creator window will be displayed on your screen
🔹 Specify the correct Deposit Date and Transaction Date
🔹 To finish, click the Create File tab
What is the Sage Payment Center?
The Sage Payment Center is a web service built within the Sage 50 accounting program. Whether you invoice your customers or receive payments from them at the point of sale, it is designed to automate your back-end reconciliation process.You can see each of your transactions in one location, with the help of the Sage Payment Center.
Related Posts: