How to Repair Sage 50 Data using Sage 50 Database Repair Utility?
At times, when you're running your Sage 50 software then you may encounter unexpected data technical or functional errors that leave you confusing and frustrated. Usually, this kind of error is related to damage or corrupt Sage data files and it can be encountered due to innumerable reasons such as improper connection between your network and data path, etc. Such corrupt data files can be resolved using Sage 50 Database Repair Utility. So, if you're not aware of the process to run this tool then it is suggested you read this blog till the end and also get a complete resolution for how to repair Sage 50 data using Sage 50 Database Repair Utility.

Read More : Sage 50 Data Recovery Service help with Lost or Corrupted Sage Files
Reasons Behind Damaged Sage Data Files or Bad Data Path
There are multiple reasons that are responsible behind the occurrence of damaged Sage 50. Let's check out the listed few of reasons:
Might be serious problems with the Sage 50 Database Engine in Pervasive.
Due to improper connection between data path and network.
Damaged, missing, or outdated files in your Sage 50 data path.
How to Download Sage 50 Database Repair Utility?
The latest and most up-to-date version of the Database Repair Utility can be downloaded by following the below-mentioned steps:
Go to Start and then click on All Programs.
Select Sage 50 Accounting [year].
Now select Sage 50 Resources and Help and go to Technical Support Utilities.
Finally click on Sage 50 Database Repair Utility to start the tool.
How to Troubleshoot a Bad Data Path
Troubleshooting a bad data path issue using an essential steps:
How to Use Sage 50 Database Repair Utility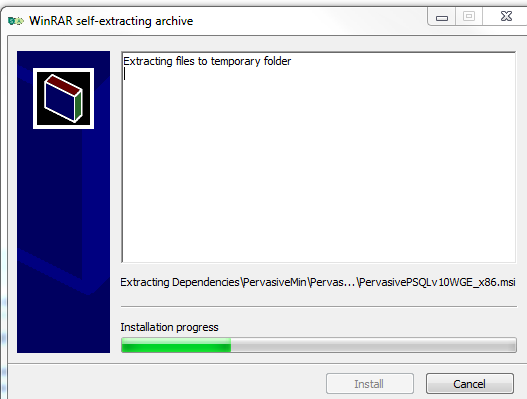 When you start the tool, all files necessary for the functioning of your tool will be automatically extracted.
Click Install to begin the process.
In the message box, click Yes to continue or click on the link to view the Sage Knowledge base article for more information about this tool.
Read the End User License Agreement and click Agree to start using the tool.
Select from the three available options and click on Run to successfully run the utility and read the results in the Result Log text box:

Remove Pervasive – This utility will uninstall Pervasive from your local computer. Before using this utility, make sure that all users have logged out and closed Sage 50.
Install Pervasive – This utility will install Pervasive to your local computer and will automatically patch all necessary updates. Again, make sure that all users have logged out and closed Sage 50 before using this utility.
Create New Local Data path – This utility generates a new Sage 50 data path directory with default files to troubleshoot issues with the existing data path. This provides a new set of files for Sage 50 to work with. Here's how to create a new local data path:

Select the location for a new data path. It should be different from the previous location.
Company to Copy feature will move the entire directory from the previous data path to the newly created data path. This might take a long time since your entire directory will be copied to a new location.
If you wish to revert to the initial data path, click Manage INI Files and select the original data path and select Make Active to apply the changes.
Click OK once you have finished the process.
Since Creating a New Local Data path is an advanced option, it is always advised to use Sage 50 Database Repair Utility under expert guidance.
Though Sage 50 Database Repair Utility will not affect your company's data files, improper use of the tool can render your Sage 50 inoperable. For expert help and advice, call us. Our expert technicians are available 24X7 and can help you quickly fix all errors that are affecting your Sage 50 database files.
Final Words!
All Sage error has multiple solutions to rectify them. Likewise, this error has various possible solutions that are suggested by Sage Experts. However, this damaged data file can easily resolve just by transferring your data to any other drive. Above are all the suitable solutions that can help you to troubleshoot how to repair Sage 50 data using Sage 50 Database Repair Utility successfully. So, carefully apply all the solutions that are discussed above.
Accounting Professionals & Specialized Experts
Want quick help from accounting software experts? Get in touch with our team members who can install, configure and configure your software for you. Proficient in fixing technical issues, they can help you quickly get back to work whenever you encounter an error in Sage software. Our team is available 24/7 365 days to assist you. To get in touch.
Frequently Asked Questions(FAQs)
How can I locate my Data Path and Program Path Inside Sage 50 U.S. Edition?
It is pretty easy to locate the data path and program path inside Sage 50 software and its Properties icon. Just follow the below-provided steps:
🔹 Initially, launch Sage 50- U.S. Edition
🔹 Next, go to the File section >> Open Company
Note: Remember that you don't have to pick the option called Open Previous Company"
🔹 Now, drag your box at the corner of your screen that gives a clear view of the entire directory
🔹 The directory you see is the data path, minus the truncated spelling of the name of the company
🔹 In order to locate the data path:
🔹 Perform a right-click on the Sage shortcut icon
🔹 And then select Properties
🔹 Here, you will see a blue highlighted path on your target lines, minus Peachw.exe, is the Program path.
Note: If you select the option "Open File Location" then the program path will open for you.  
How do I change the Data Path at the Sage 50 Server or Standalone Computer?
Using these steps, you can easily change the data path at your server computer:
🔹 First, open your Sage 50-U.S. Edition and then create a backup of each and every company file
🔹 Next, you need to close the Sage 50 application
🔹 Now, open Control Panel then go to the "Programs and Features" section
🔹 Here, you have to click Uninstall Sage to uninstall it
🔹 Again, you have to reinstall the Sage 50 software by selecting a new data location
🔹 At last, launch Sage and perform the Restore process for each backup from step 1 into your new company file.
How do I change the Data Path at my Workstations Computer?
🔹 The very first, close your Sage
🔹 Make a note the path to the new data location
🔹 Now, open your computer
🔹 2018 & Earlier:
Browse to the location: C:\Program Files\Common Files\Peach or C:\Program Files (x86)\Common Files\Peach
🔹 2019 & Earlier:
Browse to the location: C:\ProgramData\Sage\Peachtree
Open your configuration file for your version (if it asked you to select the program the use Notepad)
🔹 Release 2021: Peachtree280.ini
🔹 Release 2020: Peachtree270.ini
🔹 Release 2019: Peachtree260.ini
🔹 Release 2018: Peachtree250.ini
🔹 Release 2017: Peachtree240.ini
🔹 Here, you have to edit the line starting with DATAPATH= to use your new data location
🔹 Go to the File menu and click Save
🔹 After that, close your Notepad
🔹 Finally, open your Sage and check whether you're able to access your data or not.
Related Posts