How to Fix Sage 300 Error 49153 (Its Reason And Solution)
Are you unable to log into your Sage 300 application and don't know why? One of the most common causes why you are unable to log into your Sage 300 application could be due to error 49513. Wondering what is Sage error 49513 and how to get rid of it?
Below in this article, we have discussed some of the common causes due to which the Sage Error 49513 occurs. In addition to this, below we have also provided step-by-step solution to troubleshoot Sage error 49513.
What is the Sage 300 Error 49153? What are the Causes of this error?
Many technical and operational issues in your system could be causing this issue. However, the users often get this error if the Sage 300 application fails to connect with the database. The error message appears as:
"Sage 300 ERP: Cannot access database ( error =49153). See help for more information"
Other important reasons behind this issue are-
Your database may be offline
Issues with your database client version
The DNS server is unable to migrate from one IP address to another
The Windows Firewall is blocking access to your Sage 300 software
Invalid server name.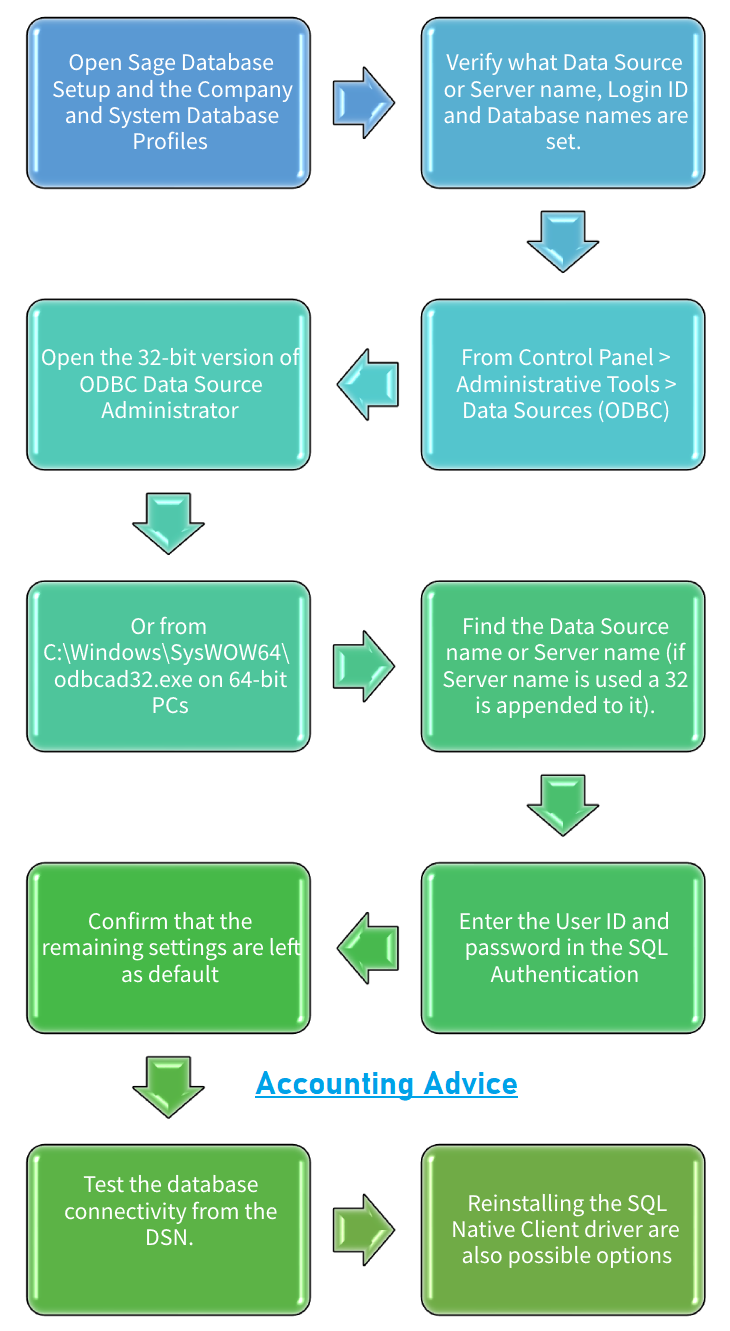 Solution to Fix Sage 300 Error 49153?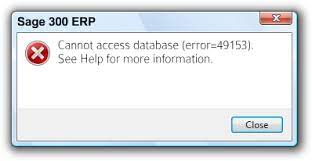 In order to fix the problem, below we have discussed a couple of solutions that you can try on you own
Solution 1: Check if the Problem is due to a Specific Database Connection:
The best way to fix the problem is to check out if the problem is due to particular database or all the database connections in your Sage 300 application. You can check this by doing the following:
Go to the Start button.
Click on All Programs and select Sage then Sage 300 2012(or the version you are using).
Now go to Database setup.
After that you will get a screen like given below, where you will have to put in the Used ID as ADMIN and password.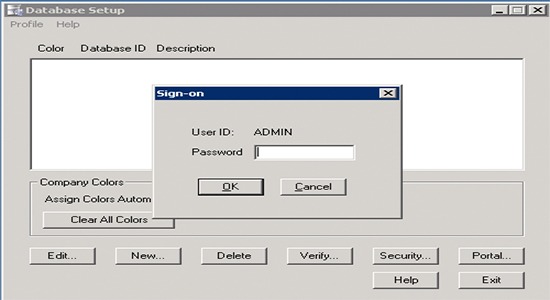 Now you will get a window to setup profile for all the Sage 300 companies.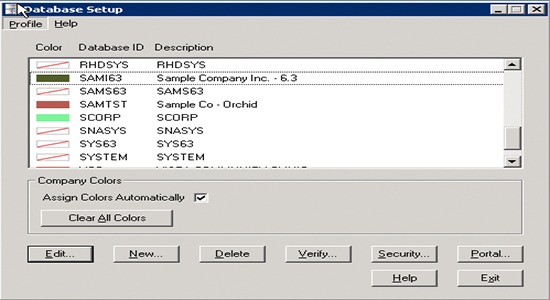 It is important to note if the server listed is the right server name and even your login ID and password are correct. In addition to this, it is also important to check if you have the correct database device name when your Sage 300 application tries to connect. Also open the database that is associated with the application. If you click on OK and experience the error, ensure all the settings are correct. In case, the error is related to more than one of the databases and also the settings are correct, the problem could be due to the SQL server.
Related article: Fixed Sage Error " A Company File with same id is Currently Being Shared"
Solution 2: Check the SQL Server:
Go to the Start button and open Run.
In Run Type "Services.msc".

Now look out for SQL Server. In case the status doesn't start, right click and click on the Start in order to begin the process. Image link:

When the Service control Pop up gets closed the below given will appear having status as Started.

Once done, login to Sage and the User will be able to log into Sage 300 ERP.

However, if this also doesn't fix the problem, call accountingadvice.co for comprehensive technical assistance.
Final Words!
We hope the steps shown above would help you resolve the Sage 300 Error 49153. If you are still unable to resolve this issue, or if you encounter any difficulties in performing the steps outlined above, we recommend that you should consult with an experienced Sage professional 1800 964 3096.
Accounting Professionals & Specialized Experts
Want quick help from accounting software experts? Get in touch with our team members who can install, configure and configure your software for you. Proficient in fixing technical issues, they can help you quickly get back to work whenever you encounter an error in Sage software. Our team is available 24/7 365 days to assist you. To get in touch.
💠Frequently Asked Questions💠
Many functional and technical issues contribute to the occurrence of the Sage 300 connecting to database slow issues. Some of these are mentioned below-
🔹 Hard-drive failure
🔹 Server/workstation requirements are not met
🔹 Anti-virus  or anti-malware scans you performed consider the data to be a threat to your system
🔹 Presence of virus/malware
🔹 If the dataflow is interrupted at the start of the data migration between the server and workstations
🔹 When the log viewer file becomes more than 2 GB in size
🔹 When the software experiences latency issues, hardware issues and network adaptor software
🔹 When there is an unresolved issue with the Sage log file
Does the Sage Software use the SQL Database to run its Functions?
No. Sage mainly uses a flat-file proprietary database to perform its functions. limits are set by Sage on the maximum number of transactions that can be stored by a user.
What is the Procedure to Establish a Secure Connection between the Sage 300 Application and My New Company Database?
Please follow the steps below-
🔹 Go to the setup menu 
🔹 Click on the database screen
🔹 Next, click on the new button in order to create a new database
🔹 Type in a suitable name to the company database you need to create
🔹 Click on the Category dropdown box
🔹Choose Company as your option
🔹 Click OK to proceed
🔹 Check if the name of the newly created database is appearing in the setup list
Related Posts