How to Fix Sage 300 Error 49153 (Its Reason And Solution)
Are you unable to log into your Sage 300 application and don't know why? One of the most common causes why you are unable to log into your Sage 300 application could be due to error 49513. Wondering what is Sage error 49513 and how to get rid of it?
Below in this article, we have discussed some of the common causes due to which the Sage Error 49513 occurs. In addition to this, below we have also provided step-by-step solution to troubleshoot Sage error 49513.
Cause of Sage 300 Error 49153?
Primarily, this kind of Sage error primarily occurs when your Sage 300 fails to make a connection with the database. However, there is not specific reason as to why you get the Sage 49513 Error.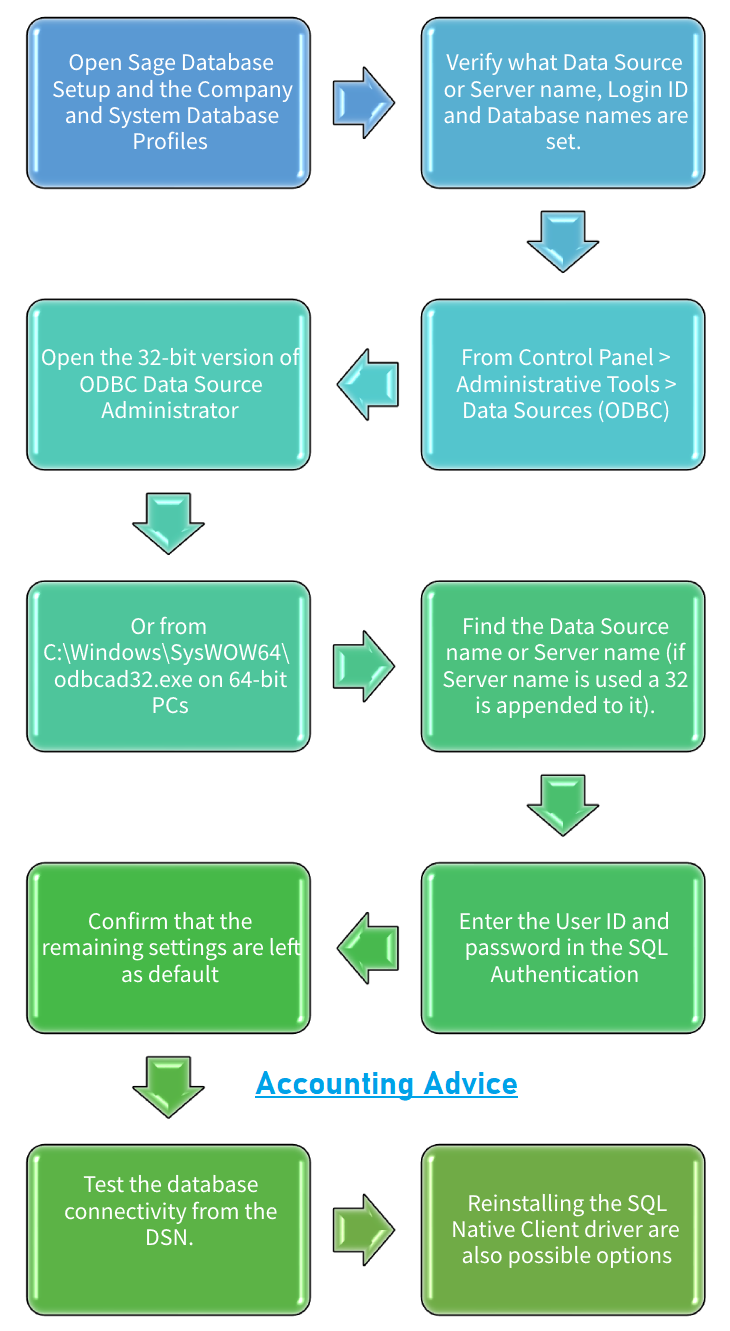 Solution to Fix Sage 300 Error 49153?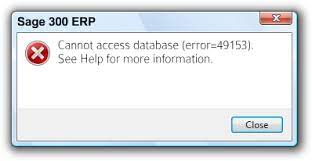 In order to fix the problem, below we have discussed a couple of solutions that you can try on you own
Solution 1: Check if the problem is due to a specific database connection:
The best way to fix the problem is to check out if the problem is due to particular database or all the database connections in your Sage 300 application. You can check this by doing the following:
Go to the Start button.
Click on All Programs and select Sage then Sage 300 2012(or the version you are using).
Now go to Database setup.
After that you will get a screen like given below, where you will have to put in the Used ID as ADMIN and password.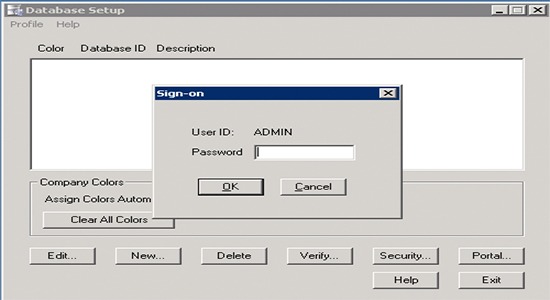 Now you will get a window to setup profile for all the Sage 300 companies.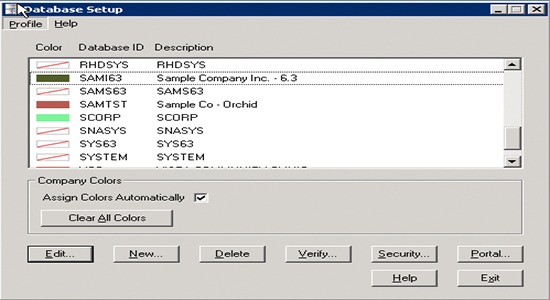 It is important to note if the server listed is the right server name and even your login ID and password are correct. In addition to this, it is also important to check if you have the correct database device name when your Sage 300 application tries to connect. Also open the database that is associated with the application. If you click on OK and experience the error, ensure all the settings are correct. In case, the error is related to more than one of the databases and also the settings are correct, the problem could be due to the SQL server.
Related article: Fixed Sage Error " A Company File with same id is Currently Being Shared"
Solution 2: Check the SQL Server:
Go to the Start button and open Run.
In Run Type "Services.msc".

Now look out for SQL Server. In case the status doesn't start, right click and click on the Start in order to begin the process. Image link:

When the Service control Pop up gets closed the below given will appear having status as Started.

Once done, login to Sage and the User will be able to log into Sage 300 ERP.

However, if this also doesn't fix the problem, call accountingadvice.co for comprehensive technical assistance.
Final Words!
With us you can simply rest assure. Out fleet of technical experts suggest and help to install the most effective and absolutely genuine program to help you resolve the Sage error 1628. Also, our technical experts can provide step-by-step solution to resolve the Sage error at the comfort of your home or office. The best part is, we offer technical assistance 365 days a year, 24/7 without any geographical barrier.
Whether you are novice or a beginner or an expert is using Sage, the technical experts at accountingadvice.co can provide comprehensive assistance to identify and then troubleshoot not just Sage error 1628 but all kinds of Sage errors with utmost proficiency.
We completely understand the fact that sometimes it becomes essential to avail efficient sage 300 help services to fix any kind of technical glitch that you may experience while using Sage. That's where accountingadvice.co comes in. Just dial our toll-free number to get help services to fix your Sage error or you can mail us at support@accountingadvice.co.
Related Posts:
Report Your Issue
(Didn't find what you were looking for! Report your issue and get customized help from our Sage experts.)