Download Sage 100
Each Sage software has a tone of amazing features that are made to increase the productivity and profitability of your company. However, there are occasions when it's necessary to expand the capability of "Out of the box" Sage capabilities to fulfill certain business needs or industry standards. So whether you need to tailor your ERP system to a highly specific business process or simply serve a specialized industry, Sage 100 has a number of additional capabilities that can help. Sage can be downloaded to make work completion considerably simpler and your business process more efficient. Explore the procedure download Sage 100 recent version by going step by step via this article.
Things to do before Download Sage 100
Before you begin the downloading processes, there are a few things you should get ready:
Before moving on to more advanced options, you must make a backup of your data.
Before beginning the installation, ask your Sage business partner or master developer if any customizations have been made to your Sage product.
Unless otherwise specified, each product update includes all prior updates for this version.
Verify all of the fixes listed under "known issues" for this product update.
Read More-: Download Sage 100 2023
Benefits of downloading Sage 100
Your production, distribution, and expert services can all be managed with the help of Sage 100. It provides small companies looking for not just good accounting solutions, but the best ones with the right answers. The Sage 100 Consultant team works with you to safely install desktops in your company and provides some of the greatest subscriptions that you can choose from to reach the pinnacle of success. It is available to customers via subscriptions and is recognized as one of the top business management programmed available. Since some people are hesitant to sign up for subscriptions of any kind, they provide a free trial version so that you can decide whether or not to subscribe to this wonderful program.
How to Download Sage 100?
Step-by-step instructions to download the Sage 100:-
Log in to the Sage Support Knowledgebase first
Next, choose and click My Downloads in the top right corner
Then pick Sage 100 and discover the official Sage download link for Sage 100
Scroll down the list of recent updates to find the needed update
Alternatively, you can use the search feature to find the most recent updates
Finally, download the update to the server where Sage 100 is currently installed.
Steps for Install Sage 100 Software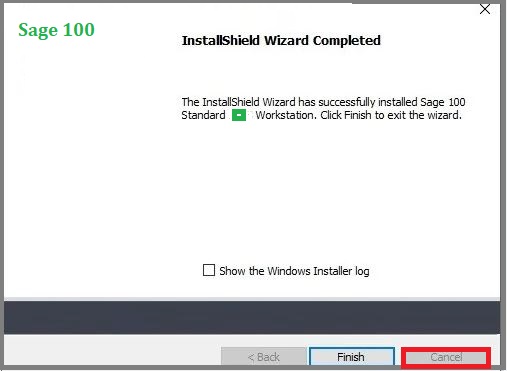 Initially, confirm that all users have exited Sage 100
Next, head over to the folder where you downloaded the update
Installing the update once you're done with the above step
To finish installing software, adhere to the Installation Wizard's instructions.
Data Conversion & Setup Sage 100
Data conversion from an older version of Sage to a more recent version after installation:
The very first, log onto the Sage 100 program
Afterward, go to the "Company Maintenance" in the Library Master after opening it
Moving forward, you must choose the Company from the company code field
In the following step, click the "Next" button
You can locate the Convert option in the top right corner and select it
Select the "Convert Data for All Companies" checkbox once you're finished
After done with the above step, you're supposed to click on the "Continue" button
Click the Exit button to close the Company Maintenance window once the data has been converted.
Also Read-: Sage 100 Contractor Download
Conclusion
Hopefully, the details above will make it easy for you to download Sage 100. But if, for any reason, you have trouble following the procedures or find yourself stuck, don't hesitate to contact the Sage 100 Technical team at the Sage Customer Helpdesk for the best support as soon as possible. You can also contact them by sending an email or chatting live with representatives via Sage Chat, which is open 24/7.
Accounting Professionals & Specialized Experts
Want quick help from accounting software experts? Get in touch with our team members who can install, configure and configure your software for you. Proficient in fixing technical issues, they can help you quickly get back to work whenever you encounter an error in Sage software. Our team is available 24/7 365 days to assist you. To get in touch.
Frequently Asked Questions(FAQs)
What are the steps involved in logging into the Sage Knowledgebase?
You can follow the below suggested steps to log onto the Sage Knowledgebase:
🔹  First, go to the support.na.sage.com
🔹  In the page's upper right corner, click Login
🔹  If you are forwarded to the Sage Customer or Partner Portal, select Knowledgebase to finish the Sage Knowledgebase login process
🔹  Enter your Customer Portal Username and Password when prompted to login, then click Log on
🔹  To access the download page for your product, choose the relevant link in the Download your product(s) section
🔹  Please take note that any product updates that need to be installed with your product are also included in this download
🔹 For the most recent information on products, check out the Sage City forum for announcements, news, and alerts.
What are the Key benefits of downloading Sage 100?
The below listed are some of the key features of Sage 100 software including:
🔹  Sage Exchange Desktop – Credit Card Processing by Paya
🔹  Office 365 Connector for Sage 100
🔹  Sage Advisor Update
🔹  Sage Intelligence
🔹  Sage 100 Payroll 2.0 (Payroll Tax) / Sage Data Cloud
🔹  Sage Federal and State Tax Reporting (Aatrix)
🔹  Paperless Office (email)
🔹  Sage Banking Cloud
🔹  Sage 100 Web Services
What are the Versions available in the Sage 100 Version 2022? What are the System Requirements do we need to Download Sage 100 Software?
There are mainly three versions available namely:
🔹  Sage 100 2022 Premium
🔹  Sage 100 2022 Advanced
🔹  Sage 100 2022 Standard
The system requirements for these version of the product includes:
🔹  Support for Microsoft SQL Server 2012 ends July 11, 2022.
🔹  Support for Windows 8.1 ends Jan 10, 2023.
Related Posts