How to Get Sage 50 on Mac Devices?
Sage 50c for Mac is a desktop-based application that can be installed on your Mac computer. The software allows you to track your income and expenses, manage your cash flow, and generate financial statements such as balance sheets and income statements.
Sage 50 is an admirable software. It has been serving the small and the medium sized industries since inception. The software comprises of multiple features which all the business to grow, both in terms of productivity and scalability. Mac on the other hand is a fast and technology driven system. Mac operating system has high specifications which allow any software to easily run on the system.
If you're a new Sage user, then you might not know that the Sage 50 software's Mac version is not as up to date as the Windows version. You can install Sage 50 manually on your Mac device, but it will take quite some time and effort. This article contains all the steps for installing Sage 50 2022 on your Mac computer with minimal effort.
Sage 50 software is not compatible with Mac. However, there are a few techniques which allow the software to run with stability on the system. Installing windows on Mac operating system is the key to use the software. Sage 50 is not available on the Mac OS and therefore it is important to install windows on the system.
If you're a Sage user and want to download, install, or upgrade Sage 50 2022 to the latest release, this article will show you how to get it done.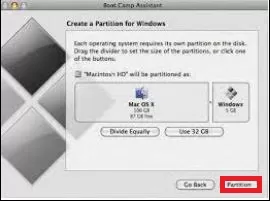 Ways to Sage 50 on Mac Devices
Follow the given steps for install Sage for Mac
Total Time: 35 minutes
Boot Camp:
With the help of boot camp application, users through a partition in the hard disk can download windows on the operating system. This would enable them to use Sage 50 on Mac.
VMware:
VMware fusion allows the Mac users to install windows and other operating systems along with Mac OS. The software allows the system to use other OS simultaneously without rebooting the system. This means, you can run Mac OS and Windows together in just one frame.
Parallels:
A parallel is a separate desktop which runs all the operating systems. You can easily download the software and download windows 10 from it. Mac will install the software and run it as a separate desktop.
Related article: Problem Sharing Sage File after Window 10 Update
Advantages of Sage 50 on Mac
Along with Sage 50 you can host any software. It could be payroll, CRM or any other desired software.
You can add different locations, outsource your book keeping and accessing the software from anywhere and at anytime.
With calendar reminders, you can set up backup easily without sending it here and there.
Get all the major reports in just one click on the dashboard.
Track profits, purchase orders store data online through cloud hosting.
Also Read: How to Download & Use Sage 50cloud 2021.0
Conclusion
Hopefully the given article is helpful for installing Sage 50 manually on your Mac device. For more queries you can chat, call or mail also.
Accounting Professionals & Specialized Experts
Want quick help from accounting software experts? Get in touch with our team members who can install, configure and configure your software for you. Proficient in fixing technical issues, they can help you quickly get back to work whenever you encounter an error in Sage software. Our team is available 24/7 365 days to assist you. To get in touch.
Frequently Asked Questions(FAQs)
Is Sage 50 available for Mac?
Yes, Sage 50 is available for Mac under the name of Sage 50c.
How to Migrate my Data from a Windows Version of Sage 50 to Sage 50c for Mac?
Can I use Sage 50c for Mac on Multiple Devices?
Sage 50c for Mac is designed to be installed and used on a single Mac computer. However, you can purchase additional licenses if you need to use the software on multiple devices.
Related Posts