How to Migrating GoCardless for Sage 50 Accounts Integration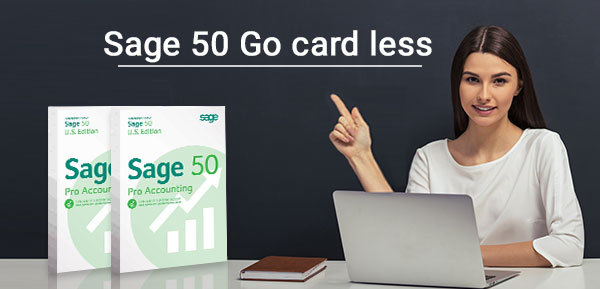 With its amazing features, the Sage Accounting software has been able to occupy its rightful place as one of the most popular accounting platforms among business owners worldwide. Out of several important features embedded in Sage 50, the ability to integrate with other important applications.
In this blog, we will discuss the steps for Migrating GoCardless for Sage 50 Accounts Integration. We will also discuss the advantages you can get by 'combining' the powers of Sage 50 Accounts and GoCardless.
Let's start then!
What is GoCardless?
GoCardless is one of the leading Direct Debit providers in the UK. Gocardless has had a significant impact on people's lives. for businesses. It makes it simple to collect Direct Debit payments from customers all over the world. Direct Debit can be used to pay for basic payments such as invoices and subscriptions. You do not need to update the payment after each transaction on this digital platform. It will automatically notify you of the amount you are spending and when it will be deducted from your account. Thus, it aids in budgeting.
Procedure for Migrating GoCardless for Sage 50?
Please note that GoCardless for Sage 50 integration is available only on v24 of Sage 50 and Sage 50c. Therefore, to ensure a smooth migration, you will need to upgrade your Sage software.
Total Time: 35 minutes
Step 1 – Create an Account
💠 To start with, you need to log into your Sage 50 application
💠 Click to open the Settings option.
💠 Then, select the option named Gocardless for Sage 50
💠 Finally follow the instructions displayed on your screen to create your account.
Step 2 – Setup the Customers
💠 Select the proper records of all your customers
💠 Specify a Direct Debit e-mail
💠 Click on the Setup Mandate tab
💠 Next, you will receive a link on the email id specified
💠 When you click on the link, you will be provided with the instructions to set up the mandate.
Step 3 – Schedule Invoice Payments
💠 Firstly, select the relevant customer detail
💠 Next, from the main toolbar, choose the direct debit option
💠 Click on the invoices for collection
💠 Next, select the payment/installment option.
Step 4 – Automatic Reconciliation
💠 After you receive the payment, click on the settlement option
💠 Now choose the reconcile option
💠 The actual invoices will get highlighted as the paid data is  updated
💠 Next, you will get a message with the complete information.
Advantages of Integrating Sage 50 and GoCardless
Enhanced efficiencies via computerizing work process forms.
Better understanding of installments and capacity to mention information
Better administration of client accounts
Upgrade of client benefits.
Note: Upgarde to the Latest Version of the Sage 50 & Save Up to $50
What are the Benefits of Integrating Sage 50 and GoCardless?
Some of the important benefits provided by this powerful combination of Sage 50 and GoCardless are discussed below-
Makes it easier for you to accumulate Direct Debit payments from consumers across the world and get paid on time
Provides increased efficiency with computerizing work process forms.
You don't need to update the payment after every transaction.
You can send the money to any corner of the world.
Reduces the admin overheads in maintaining the cash flow and ensures better administration of client accounts
Helps you avoid manual mistakes
Resolves payment issues between the customers and the owner and improves the relationship between them
Facilitates automatic data entry and data reconciliation and thus reduces manual data entry
By optimizing your collection methods, it helps you resolve your cash flow issues
Final Words!
Sage 50 is infused with several benefits and features which allow you make important decisions with the help of Sage. With GoCardless in pictures Sage 50 becomes a more advanced system when it starts accepting cashless payments. With the introduction of this feature integration, Sage has been one of the most renowned software's of the industry.
However, if you face any How to Migrating GoCardless for Sage 50, you can call our Sage 50 customer support number 1800 964 3096 and our experts would assist you with all your concerns. We have sage experts who are Sage professionals and understand your needs. We are available 24/7 at your service.
---
Frequently Asked Questions (FAQs)
What is Direct Debit?
Direct Debit is the most efficient way to collect payments from customers. Here, the client does not need to pay the monthly installments because the payment gets debited from the balance on an agreed date automatically. The business can control when the installment is due and received and no separate invoicing is required in this process. It is a  setup executed online, without the need for any printed material or bank notices.
How is the Payment Process Executed in the GoCardless for Sage 50 Software?
The entire GoCardless process is executed online. In just two clicks, you can request the authorization to receive Direct Debit payments from your clients, with the help of an online tool. They send an email with the link attached. You should then open it and finish the formalities. After the authorization is successful, you can accept payments from clients by entering them into the payment plan. And, at the end of the subscription, a message about new payments is duly sent to your clients.
Why is Sage 50 Invoice Payment Important?
Invoice payment generates cash flow from customers of goods or services, making it one of the most important business tasks. A consistent inflow of cash keeps the business afloat. At the same time, an unwanted payment delay or stoppage can impede a company's day-to-day operations. As a result, tracking sales and customers becomes even more important for a company. Sage 50 invoicing can be of great assistance in this regard. You can easily and accurately prepare invoices for your customers using the Sage 50 invoicing tool. You can personalize them and send them to your customers via email. Furthermore, the software can keep track of your company's revenue and expenses during the year.
What is the Sage Payment Center?
The Sage Payment Center is a web service built into Sage 50 accounting software. It is intended to automate your back-end reconciliation process, regardless of whether you accept payments from customers at the point of sale or invoice them. You can also view all of your transactions in one place with the Sage Payment Center.
Related Posts