Does Sage 500 ERP Use the File Named Msxml4.dll?

All the software from Sage family are well appreciated for their highly user-friendly interface & improved features. It has really made lives easier for businesses and accounting professionals and saved a lot of their time & effort. The Sage 500 ERP is one such platform that provides useful functions that go beyond accounting and helps businesses manage their operations better and boost revenue. With the help of the useful functions embedded in it, businesses can enhance the quality and quantity of their products.
Some users have asked us if Sage 500 ERP uses the DLL file named msxml4.dll. In this blog, we will tell you the answer to this common question. We will also discuss what an msxml4.dll is and other associated matters.
Here we go!
What is an Msxml4.dll File?
The msxml4.dll file is a part of Microsoft's XML Core Services 4.0. This is version 4 of this DLL. In the Windows operating system, this file can be found in the C:\Windows\SYSWOW64\ folder. If a software installed on your computer uses this DLL file and you are having an issue with this file, you may get an error message such as
"C:\Windows\System32\msxml4.dll is either not designed to run on Windows or it contains an error."
Does Sage 500 ERP use the Msxml4.dll File?
Sage 500 ERP uses the file named msxml4.dll. it is used in this application in different tasks and functions. Some of them include String Utility functions, Sales Order shipments, Data Import Manager tasks and Business Insights Explorer views.
How can I Fix an issue caused due to an Msxml4.dll Error?
We recommend that you perform a clean boot to troubleshoot such issues. To perform a clean boot in Windows 10, follow the steps below-
Sign in to your computer as an administrator.
on the taskbar, type msconfig In the search box
choose System Configuration from the results.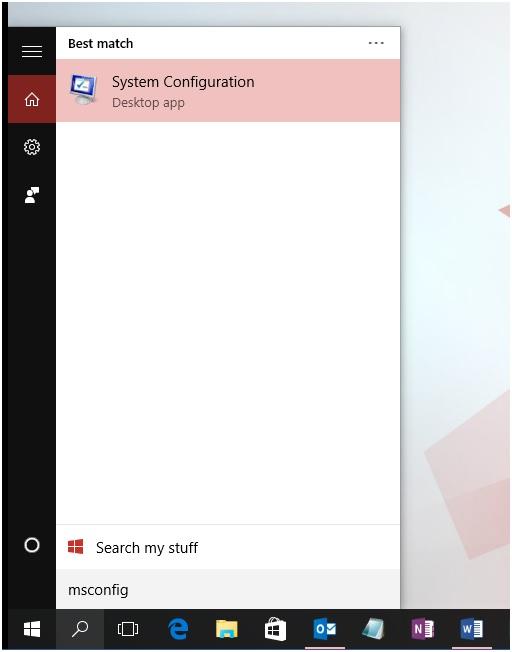 On the Services tab of System Configuration, choose Hide all Microsoft services
select Disable all.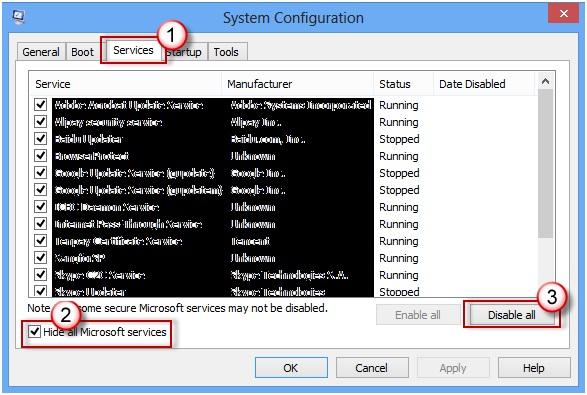 on System Configuration, click on the Startup tab
click on Open Task Manager.

in Task Manager, click on Startup
select the item for each startup item and select Disable.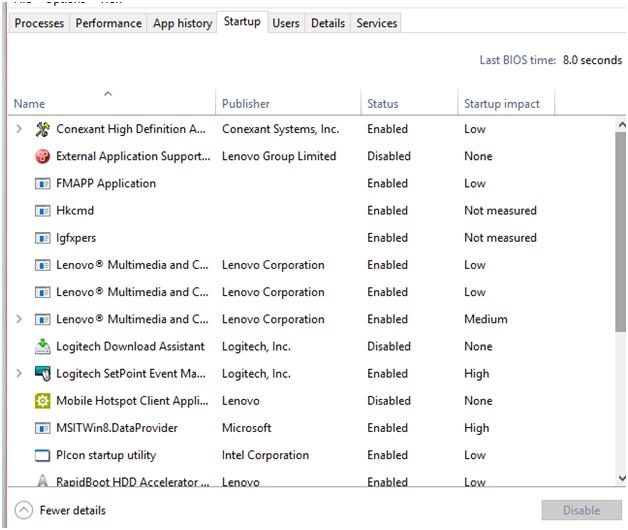 Close Task Manager.
Click on the Startup tab of System Configuration
Select OK.
When you restart the computer, you will be in a clean boot environment. Here, you can carry out the troubleshooting steps to install, uninstall and run your application. Please note that the computer may lose some functionality temporarily in a clean boot environment. after clean boot troubleshooting, reset the computer to start normally and resume functionality.
How to Determine what is causing the issue after you Perform a Clean Boot?
If you do not experience the issue while being in a clean boot environment, you can determine which application or service is causing the issue by turning them on or off one by one and restarting the computer. Thus, you will eventually find the problematic application. The most efficient way to perform this is to test half of these applications at a time and eliminate the other half as the potential cause with every reboot. then repeat this process till you have identified the 'troublemaker'.
We hope the discussion above would help you get a fair idea of what an msxml4.dll file is and if it is used in the Sage 500 ERP platform. If you have any more queries about msxml4.dll and other related matters, you may get in touch with some authorized Sage professionals 1800 964 3096.
Accounting Professionals & Specialized Experts
Want quick help from accounting software experts? Get in touch with our team members who can install, configure and configure your software for you. Proficient in fixing technical issues, they can help you quickly get back to work whenever you encounter an error in Sage software. Our team is available 24/7 365 days to assist you. To get in touch.
---
FAQs
Related Posts