Sage E-Banking Error – 'Unknown Bank Specified' or 'No Banking Specified'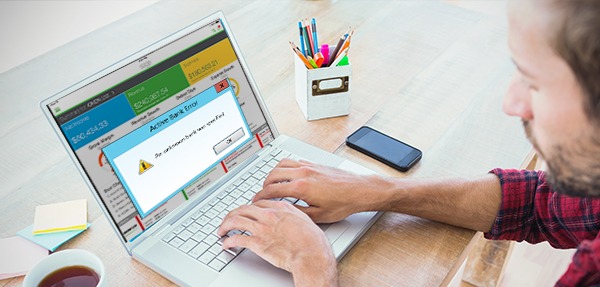 Sage can be very useful and at the same time be a pain for certain factors as it is very specific in what it needs. It doesn't allow any illegal or unauthorized action to occur and therefore there are important points one should keep in mind while using Sage 50. In case of e payment or e reconcile, one might have to come across errors like "unknown bank was specified" or "no banking component defined for this account". The only reason behind this is that no banking component has been selected. The default process is to click on Bank Accounts, the select the required bank account and then finally click on New or Edit.
If it is a Sage account 2013 and 2014, the process might vary by a slight difference. You will need to click on Bank, and then choose the required bank account and then bank record. For any other sage account of 2012 and below, you need to select bank>required bank account>record.
Now after selecting the bank accordingly, you need to select the bank component. From the drop down list, choose appropriate bank component and save.
Let us all accept that E payment is the most convenient mode of payment used and it is important that this is a feature that Sage 50 enables e payment. You are only a few steps away.
Read More : Bank Feeds-Common Error Codes
Step by Step Method to Setup E Banking in Sage
Total Time: 35 minutes
Step 1: Download e Banking Component
First of all, you need to download and install the e banking component. For this, you will need to visit sage.co.uk/e-banking and then look for compatible banks. Once you have located your bank from the list, download the plug in. Run the plug in and then click OK.
Step 2: Enter Bank Details and Configure e Banking
Every time you log in to sage as a non admin user, you will have to configure the settings each time into the system. It is therefore advisable that you log in as an admin to save the settings.
🔹 Click on Company and then choose settings
🔹 From the settings, choose the bank and then enter the company's bank account details
🔹 You will be taken to a page which will have the e banking check box. Enable that
🔹 Then from the company drop down list, choose the required software of the bank
🔹 Finally complete the sage e banking configuration 
Step 3: Set up Employees for Electronic Payment
You need to follow the BACS payment method in order to set employees for future electronic payment.
🔹 Select the employees you want to set up e payment for by following Select relevant
employees>employee>employee record
🔹 From the Employment tab, choose payment method drop down and then choose BACS
🔹 Now in the Banking section, enter the payees account details
🔹 After entering all the details, click on Save and then click on Next
🔹 Follow the same process to enter each employee's details
Step 4: Create Payment File to Import into Banking Software
To accomplish this final step, you need to do the following-
🔹 Select the employees relevant to the payment>payroll>e banking>OK
🔹 You can select as well as deselect employees you don't want to pay and then click on Post
🔹 Click OK after this
🔹 If need be, you may change the File name and File location and then finally click on Save.
Common Errors when Creating the e-Banking File?
You'll see errors when you create the e-Banking file:
Incomplete or incorrect bank account details on supplier accounts
Missing payee name or incorrect bank account details.
To Fix this issue:
Firstly Enter the correct bank account details in the supplier account.
Go to Supplier List > Amend Account | Bank
Please enter the correct details for your bank account.
Re-generate the payments.
Go to Suppliers > Payment Processing > Generate Payments
Also Read : How to Fix Sage Bankcards Errors and Decline Codes
Conclusion
In the end, it is recommended that you have to follow the solution to fix your Sage E-Banking Error – 'Unknown Bank Specified' or 'No Banking Specified'. Still, if you are facing problems or errors into your Sage account then contact the Sage customer helpdesk team. The team is here 365 days a year to provide you the best assistance to fix your errors.
Accounting Professionals & Specialized Experts
Want quick help from accounting software experts? Get in touch with our team members who can install, configure and configure your software for you. Proficient in fixing technical issues, they can help you quickly get back to work whenever you encounter an error in Sage software. Our team is available 24/7 365 days to assist you. To get in touch.
Frequently Asked Questions(FAQs)
How can I select the Bank Component to use the e-banking to Fix "Sage Error unknown specified"?
🔹 You have to click on the Bank accounts
🔹 Then choose the bank account
🔹 After that, click on the New or Edit option
🔹 Now from Bank Type, click on Bank Details
🔹 Select the bank component that is required for this
🔹 Then click on the Save button to save the changes.
If the Bank is not listed then what to do to Fix the Error "Sage Error unknown specified"?
🔹 First of all, close the Sage software
🔹 Now, you have to download and install the plug-in that is relevant to the bank
🔹 You can also download plug-in in Sage Accounts using Weblinks
🔹 Then click on Sage e-banking
🔹 After that, make sure before installing the plug-in; close the Sage account
🔹 Now, you are done.
Related Posts