How to Save Time on your Accounting with Bank Feeds

Bank feeds are wonderful for maintaining a hold of your business/organization's cash flow. There are chances that the users might be running the finances by themselves or outsourcing this task over to an accountant. Hence using bank feeds can save the user plenty of time as well as offer you the visibility of their business incoming, outgoings, and more. Overall, the bank feeds are designed to help the user manage their money – and they are also free.
The Bank Feeds: What they Mean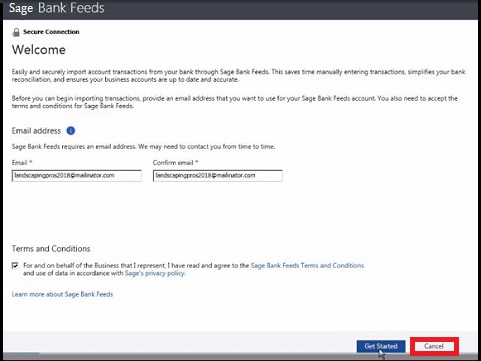 A bank feed is a safe connection between the bank account of the business owner and the accounting product. This further allows the user to tally their transactions for complete visibility.
Bank feeds ensure that the required transactions are imported from the user's bank account so they can be linked to a payment or receipt that has been previously entered into the product. So, what makes it so important?
It was In a June 2022 report into small businesses by The Open Banking Implementation Entity (OBIE), an overwhelming majority of about 77% of respondents stated they now have a more instant and accurate view of their overall financial position at any point in time. This is a result of utilizing cloud accounting services.
As an added advantage, for those using cloud accounting services, about, 59% stated that they had delivered internal savings and 64% external cost savings.
Read More-: Bank Feeds-Common Error Codes
The Cash Flow Management by the Bank Feeds
If you are managing accounting and day-to-day finances along with the other responsibilities that accompany running a business, it can be quite a handful and also time-consuming. Especially, if it is done manually, and if you have been facing the issue of duplicate information.
If you do not have the beneficial reconciliation function of bank feeds, you will have to retrieve a list of transactions from within your bank records. This is also along with the list of income and outgoings from the business records that run across the bank deposits, withdrawals, and expenses on the books in an attempt to match the transactions.
This is quite a lot of work and an important task with no room for any inaccuracies from happening.
Using the Bank Feeds can:
This can save time by removing the requirement to manually enter each transaction in order to reconcile bank statements. ​
Increasing the accuracy through the automatic reconciling process, hence reducing the risk of error.​
To be able to help you acquire the peace of mind, as these are easy to use, with only a few steps needed to start
It Improve workflows by having everything in one certain place
Offers complete visibility of the incoming and outgoing of your business
Free up time that can be spent on other necessary tasks
Offer confidence knowing that the important data is being shared within a secure connection.
How Easy are the Bank Feeds to Set Up?
First and foremost, you need to find out if your bank account is supported by your accounting software. For most solutions, you will need to search for your bank and follow the instructions to set up and verify the bank account using the login credentials.
If you do not possess this, it can also be requested from your concerned bank. However, you need to take note of the fact that some feeds will need to be authorized by your bank and this can take up to three to 10 days to set up.
Bank feeds will usually be updated regularly. After your feed has been created, you will be able to import your transactions and browse across your debits and credits to match and reconcile your account.
If you are not able to match a transaction, you can easily create a new transaction manually to complete the process bank. Likewise, you can also use the bank rules to automatically help you create transactions once they have been imported.
Every rule has a combination of conditions, these include reference, amount, and more. These are used to recognize the transaction in the future.
If a bank feed is not available to you, you also have the option to upload your transactions through file import.
Important Tips to consider
Through the challenges of running a business, it will always be important to maintain on top of cash flow management. Here are a few final recommendations to consider:
Opt for the accounting software that offers an automated import of transactions to save time and reduce the time it takes to complete your business admin.
The user may be managing the financials by themselves or this might be outsourced to your accountant. Hence you need to select the software that easily allows access between both parties for the tasks to be completed.
Offers accounting solutions that capture, automatically categorize, and publish the financial documents like receipts, invoices, and bank statements within your accounting software to save time.
How to Create a Bank Feed Connection
Start by going to Banking.
Go to the titlee for the relevant account
Now select Actions
Next Connect a bank.
Now, Click your bank or enter the name of your bank within the search field
Next you need to select your bank.
Read the terms and conditions
Now click Accept Terms & Conditions.
Once prompted, you need to enter your online banking login credentials, and then click OK.
If your bank uses multi-factor authentication, you might be asked to enter further security details as well.
Now Select the account you wish to connect to
After this click OK.
Enter the Start Date you wish to download transactions from
Now click All Done.
The user can normally download transactions from the last 90 days, however this may differ between banks. The process may take a couple of minutes to complete.
Now Check the account tile within the Banking page to check the connection status.
After the connection, your bank transactions are downloaded and are ready for you to process.
Steps to Check for New Transactions
The New transactions are generally downloaded once every 24 hours, according to your bank and will automatically be displayed within the bank account. Nevertheless, you can also initiate a transaction download for any connected account.
Navigate to Banking.
Find the tile of the bank account for which you want to download transactions.
Now, Select <n> Transactions in the lower left-hand corner.
If the online banking service uses multi-factor authentication security, you will be asked to enter your security details.
The transactions are downloaded from your bank.
Match, create, transfer, or discard transactions as required.
To Disconnect a Bank Feed
Navigate to Banking.
Next Select Actions
Now Disconnect bank in the lower right-hand corner of the relevant bank account.
Note: Keep in mind that disconnecting a bank feed does not remove transactions from within the bank account.
To Reconnect a Bank Feed
If the user wishes to disconnect a bank feed and wants to reconnect it, follow the steps above. Once you reconnect the account, you can select the previously connected bank from the existing bank list, or select a different bank.
Also Read-: How to Enable Bank Reconciliation in Sage 50
Conclusion
So, there you have it people, these are some of the facts, factors, and features you need to know about the Bank Feeds. However, for more details do visit us at www.accohntingadvice.co.
Accounting Professionals & Specialized Experts
Want quick help from accounting software experts? Get in touch with our team members who can install, configure and configure your software for you. Proficient in fixing technical issues, they can help you quickly get back to work whenever you encounter an error in Sage software. Our team is available 24/7 365 days to assist you. To get in touch.
Frequently Asked Questions(FAQs)
What are the advantages of the Bank Feeds in Sage Accounting?
The main advantages of Bank Feeds are:
🔹 Helps acquire a real-time overview of all the transactions.
🔹 Keep an eye on your business's financial health.
🔹 Save time on manual entry.
🔹 Ensures that your data is safe with secure connections with top banks.
🔹 Helps Reduce errors.
🔹 Allows to set rules to automatically process the transactions.
What is the main working of the Bank Feeds?
Essentially, the Bank feeds are connections that help automatically download transactions from your bank account to Accounting. This way the users can then work with the data by creating new transactions as required or matching bank transactions to your Accounting transactions.
Are the Bank Feeds Safe?
While the bank feeds can be quite convenient, it is also important for the users to be aware of the potential security risks and to take steps to protect their financial details. It is quite a general aspect for bank feeds to have errors that do not accurately import all transaction data, hence leaving you with a confused picture of your business.
Related Posts