Sage 300 and Sage HRMS Integration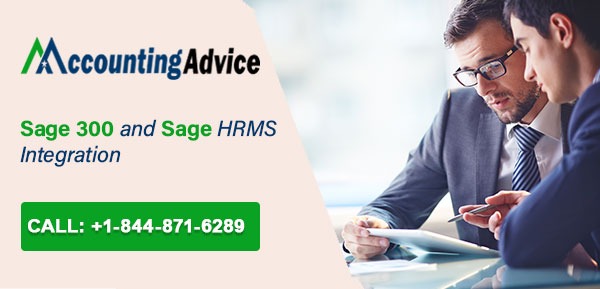 Sage 300 and Sage HRMS are two separate software systems that are commonly used by businesses for financial and human resources management, respectively. Integrating these two systems can help streamline processes, reduce errors, and improve overall efficiency. The integration of Sage 300 and Sage HRMS involves connecting the two systems so that they can share information and data. This can be done through various methods such as using an integration platform, custom software development, or pre-built connectors.
Sage HRMS is one of the best and the most powerful software that reduces your manual efforts and shuffling of papers that even takes care of the admin burden. In such cases, you need to make sure that it does not create any problem. Your issue with the software can easily be sorted out just by entering, managing and synchronizing data in two ways – Once in HR and the other in Payroll.
Now, here comes the role of Sage Payroll Link, it becomes an abridgment between Sage 300 payroll data and Sage HRMS.
Read More-: Sage HRMS integration to Sage 100 Payroll
Steps for Integration Sage 300 and Sage HRMS
The Sage Payroll Link is a software application which facilitates complete integration of Sage HRMS and Sage 300. All the tools and features in this link are specifically designed to make handy your company file/data, payroll information and personnel.
Total Time: 30 minutes
Sage 300 with Sage HRMS Integration
Once you integrate these two software Sage 300 and Sage HRMS, you can easily handle and manage all the aspects of admin benefits, HR compliance, training and certificates, leaves and attendance accruals all with the help of this powerful integration.
Sage HRMS
It is known as core solution of HR related services which help you manage critical information of employees. It is ideal software for all types of business and you can easily manage benefits of company program, to make sure no violation of government laws, you can easily prepare reports and track them. No need of manual storage, you can easily store your data in Sage HRMS.
Sage HRMS Time Off
Software specifically designed to track leaves and absents of the employees. With this facility, you can easily define absence code, manage and handle Family and Medical Leave Act (FMLA) and manage carry-overs and accruals. It is designed while keeping in mind of how to track other basic needs with unmatched flexibility in your management plan.
Sage HRMS Training Management
It specifically allows you to define basic training management needs, ensure completion of certification process. Besides, you can easily manage training schedules of new employees after analyzing their current skill sets employees' skill profiles can also be updated after their completion.
Setup Sage 300 ERP and Sage HRMS
You need to setup and install your Sage HRMS and Sage 300 ERP in the same order we are mentioning below.
You need to setup, install and then activate Sage 300 ERP.
🔹 You need to install Sage 300 ERP.
🔹 Activate your payroll module before activating your Sage Payroll Link.
🔹 Activate optional fields before full functionality.
🔹 Now, add earnings, deductions, and other benefit codes in payroll.
Once you are done with the setup of Sage 300 ERP and Sage HRMS, follow the steps to start integrating your Sage payroll.
🔹 First you add and then update record of employee in your Sage HRMS.
🔹 Now, in Sage 300 ERP start integrating process of Sage HRMS with all new changed employee's record.
🔹 Now, if necessary, add time card in your Sage 300 ERP.
🔹 In your Sage 300 ERP Payroll, start calculating your payroll.
🔹 Now, print pre-check register.
🔹 Now, in your payroll software, print check and post it.
🔹 Print the payroll checks and then post it in Sage 300 software.
🔹 To bring out absent transaction from your Sage 300, you need to use Sage HRMS.
Also Read-: Time & Attendance Systems that Integrate with Sage 100
Final Words
HRMS and Sage 300 Integration contain certain technical steps to be performed with keen look. Any loss of step may lead to error (s) and fail the integration process. In such cases, we suggest you come directly in contact with genuine service provider available in the market. We, www.accountingadvice.co, lay ourselves in the same category and provide all authentic information respective to customer's need or the issue faced by the customer just dial 1800 964 3096
Accounting Professionals & Specialized Experts
Want quick help from accounting software experts? Get in touch with our team members who can install, configure and configure your software for you. Proficient in fixing technical issues, they can help you quickly get back to work whenever you encounter an error in Sage software. Our team is available 24/7 365 days to assist you. To get in touch.
💠Frequently Asked Questions💠
What are the benefits of integrating Sage 300 and Sage HRMS?
Integration of Sage 300 and Sage HRMS can improve accuracy, increase efficiency, provide real-time data access, and enable better decision-making.
How to Integrate Sage 300 and Sage HRMS?
Integration can be done through an integration platform, custom software development, or pre-built connectors.
Is it necessary to Integrate Sage 300 and Sage HRMS
No, it is not necessary to integrate the two systems. However, integrating them can help streamline processes and improve overall efficiency.
How long does it take to Integrate Sage 300 and Sage HRMS?
The time required for integration depends on the complexity of the integration and the method used. Simple integrations can take a few days, while more complex ones can take several weeks.
Related Posts